Perhaps I had begun to truly believe that the importance of African literature was to connect us ordinary Africans to each other's lives.

Siyanda Mohutsiwa, a young writer from Botswana who is rumoured to be working on a book, has written a thought-provoking and somewhat controversial article for Okay Africa in which she categorically states:
"I'm done with African Immigrant Literature."
Mohutsiwa, who was recently longlisted for the Short Story Day Africa Prize and won second place in the 2015 Bessie Head Short Story Awards, makes a call for African stories set on the African continent.
Read the article, and let us know what you think in the comments below, on Facebook or on Twitter:
I'm over it: Immigrant Literature

I don't know when it happened. It might have been somewhere in the middle of Teju Cole's Open City, as I followed his protagonist around the streets of New York. Or maybe it was at the end of NoViolet Bulawayo's We Need New Names, when I boarded the flight to America with its precocious star. Or perhaps it was a few weeks after finishing Chimamanda Ngozi Adichie's Americanah, and I had finally begun to forget the stress carried by illegal African immigrants in Europe.

Whichever way it happened, it happened. And I found myself flinging my copy of The Granta Book of the African Story across the room, vowing to never read a piece of African Fiction again, or at least its "Afropolitan" variety.

Let me explain.
Mohutsiwa recently presented an inspiring TEDxTalk in Amsterdam entitled "Is Africa's Future Online?". She ends the talk on a powerful note:
I realised that, even though sometimes it's very difficult to believe in Africa, Africa has no problem believing in me.

Is Africa's future online? Yes. We are Africa's future, and yes, we are online.
Watch the TEDxTalk, then read an article about her experience at the event: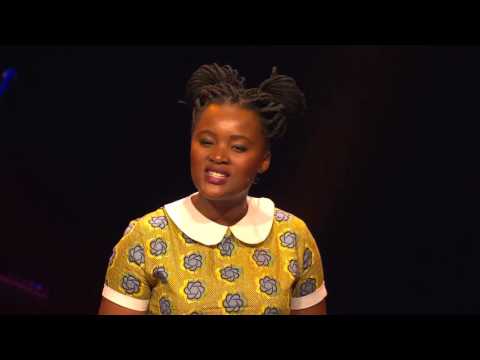 My TEDx speech was about hope. I didn't mean it to be. The organizers certainly didn't mean it to be. They'd invited me to give a speech about a hashtag (#ifafricawasabar) and possibly add a bit of color to a line-up of otherwise European intellectuals.

After my speech, I went backstage and something truly moving happened. I was met by every African person who had attended the TEDx conference that day. They hugged me tightly and told me how proud of me they were. And then one of them, a middle-aged man who I would later find out was once a refugee from Congo, told me that my speech had melted his heart and in-so-doing had lifted the anger and disbelief he had nursed about leaders like Kabila and Mobutu his whole life.
Related stories:
Book details