The widely-acclaimed and -translated Swedish poet Tomas Tranströmer has won the 2011 Nobel Prize in literature, it was announced by the Swedish Academy in Stockholm today:

2011 #NobelPrize in #Literature is awarded to Tomas Tranströmer, press info:http://t.co/IbmJ9Y98Thu Oct 06 11:00:32 via TweetDeck
Nobelprize_org
Nobelprize_org
The Academy bestowed a typically short citation on the poet:

2011 #NobelPrize in #Literature, Tranströmer: "because, through his condensed, transluscent images, he gives us fresh access to reality"Thu Oct 06 11:00:45 via TweetDeck
Nobelprize_org
Nobelprize_org
It's the first time since 1974, when Swedes Harry Martinson and Eyvind Johnson jointly won it, that a Swedish writer has received the award.
Poets.org has a short biography/bibliography of Tranströmer:
In 1931, Tomas Tranströmer was born in Stockholm, Sweden. He attended the University of Stockholm, where he studied psychology and poetry.

One of Sweden's most important poets, Tranströmer has sold thousands of volumes in his native country, and his work has been translated into more than fifty languages. His books of poetry include The Great Enigma: New Collected Poems (New Directions, 2003), The Half-Finished Heaven (2001); New Collected Poems (1997); For the Living and the Dead (1995); Baltics (1974); Paths (1973); Windows and Stones (1972), an International Poetry Forum Selection and a runner-up for the National Book Award for translation; The Half-Finished Sky (1962); and Seventeen Poems (1954).

His work has gradually shifted from the traditional and ambitious nature poetry written in his early twenties toward a darker, personal, and more open verse. His work barrels into the void, striving to understand and grapple with the unknowable, searching for transcendence.
Here is a video of the poet reading from his work: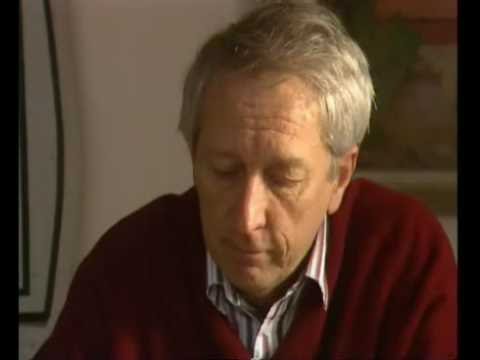 You can read two of Tranströmer's poems translated into English, meanwhile, at Owls Mag:
THE COUPLE

They turn the light off, and its white globe glows
an instant and then dissolves, like a tablet
in a glass of darkness. Then a rising.
The hotel walls shoot up into heaven's darkness.
The Guardian, as usual, led the field in its live-blog coverage of the announcement:
12.32pm: A couple of good blogs, passed on by my colleague Claire Armitstead.

The first compares his work with that of Pablo Neruda.

The second, interestingly, flags up the difficulties he presents to translators:

He writes an exceptionally pure, cold Swedish without frills. It's very hard to specify why it's not prose but you would have to be deaf blind and dumb not to recognise it as poetry.

Mention of blindness brings up another problem. I find that he is a tremendously visual poet. To read him is to see what he describes. But how can this translate to people who have never seen a Swedish landscape, and don't know what the words refer to? That's not a question I can honestly answer, since I can't unsee …
Last year's winnner was Mario Vargas Llosa.
Earlier, an online Nobel literature prize hoax had several book watchers wondering whether the Academy had "scooped" itself by prematurely announcing Serbian author Dobrica Cosic as the winner. One wonders how long the web address www.nobelprizeliterature.org – responsible for the propaganda – will remain active.
Further Tomas Tranströmer links
Finally, a few further top tweets from the announcement:
Book details