By Nina Beknik for The Times: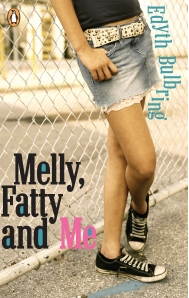 "There are only seven stories in the world, it is said." Melly, Fatty and Me is the eighth.
So begins the hilarious sequel to the teenage novel Melly, Mrs Ho and Me. Edyth Bulbring has proved wildly popular, so much so that her books are part of the syllabus for Grades 8 and 9 at a few schools.
A female version of Spud Milton, April-May is a Grade 9 bursary pupil at Trinity College. Her best friend, Melly, is away from school for an operation to improve her breathing.
April-May is placed next to the new kid, nicknamed Fatty. The two start off on a bad note as April-May ends up in detention after taking the fall for Fatty's eating in class.
A friendship develops after April-May overhears Fatty playing music in the park with Sebastian, April-May's crush from the first novel.
A great choice for a high school set work, Bulbring's book is amusing. Teenagers will relate to April-May and enjoy her adventures while learning some lessons.
Book details