Joining the growing swell of dissident voices protesting the closing of Media24′s independent bookstore, Boekehuis, the Mail & Guardian has given extensive room to the lamentations of its columnists, Percy Zvomuya and Darryl Accone, who see Boekehuis' proposed closure as a tragedy symptomatic of our times. The M&G also interviewed Mark Gevisser about his gripe with Media24′s decision.
In his column, Zvomuya calls Boekehuis a "lekgotla for the city's intellectuals". Referring to Media24′s "glowing" fiscal health, he is sceptical about the reasons cited for Boekehuis closure, namely its "ever-increasing losses":
Boekehuis, Johannesburg's premier book- shop, is set to shut its doors after Media24 Books, a subsidiary of Naspers, decided to cut the losses of the shop, which costs about R1-million a year to run.

Boekehuis, established 12 years ago, is housed in a century-old house and property that once belonged to Ruth Eastwood, daughter of anti-apartheid activist Bram Fischer.
Noting the deaths of book proprietors Wolf Weinek and Robin Fryd, Darryl Accone says 2011 has been a sad and bad year for the book. He examines the interesting proposal of those who spearheaded the Save Boekehuis petition, Frank Meintjies, Andries Oliphant and Colin Smuts, who suggested that Naspers "regard Boekehuis as a corporate social responsibility project." Accone adds that, in the age of protection of information, the closure comes as a "double-tragedy".
The world of ideas and books, discussion and debate that Corina van der Spoel has inspired for 12 years is coming to an end. Boekehuis's owners, Media24 Books — an offspring of the hugely prosperous behemoth Naspers — said: "Over the last 12 years, since its inception, the bookshop has continued to make ever-increasing losses."

Such was the verve of Van der Spoel's programme of book events and the spirit of the books she stocked that most patrons believed Boekehuis to be an independent enterprise.
Mark Gevisser was one of the originators of the Save Boekehuis petition, a last-ditch attempt to save venerable bookshop. Lisa van Wyk asked him "why all the fuss about one bookshop"? While some might ask whether or not Naspers has any "duty" to the public to keep Boekehuis afloat, Gevisser argues that if Naspers were to use other company assets to subsidise Boekehuis, it would be good for their reputation and thus good for their business:
Why all the fuss about one bookshop? Shops close all the time, especially in the current retail climate.

Boekehuis in not just another bookshop. It has been in Jo'burg in this lovely house for 12 years and has established an extraordinary reputation and created a unique space. It has a very active public programme — book launches, public debates. And these events have become the most important space in Jo'burg to discuss and debate the ideas that arising out of books. It's imperative to keep these spaces, where people can talk to each other in an intellectual way, to debate with each other through ideas, instead of the Malema-esque polemic, and Boekehuis creates one of these spaces.
Video interview with Mark Gevisser: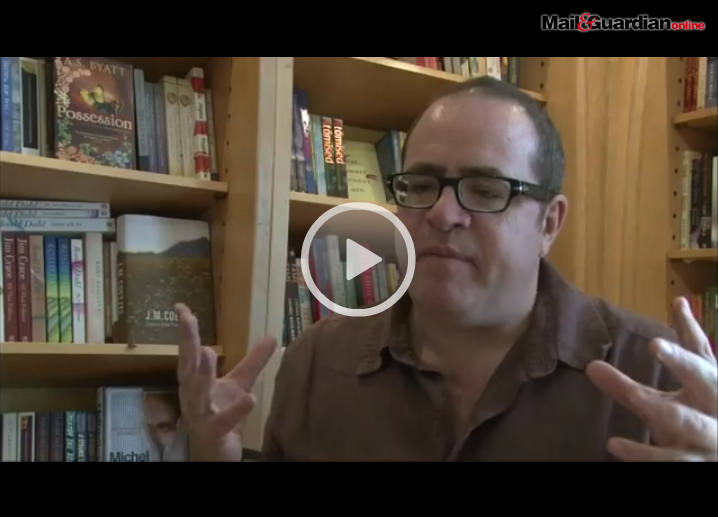 Photo courtesy 2 Summers