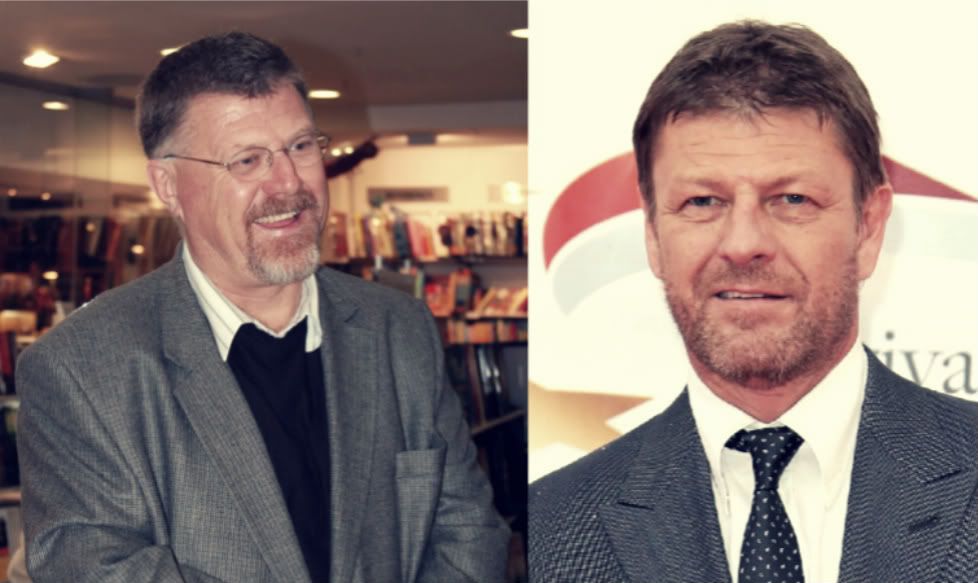 Alert! Today Deon Meyer revealed to his fans on Twitter the news that Sean Bean (aka Boromir) is tipped to play detective Benny Griessel in the movie adaptation of Thirteen Hours, for which Meyer won the 2011 Barry Award for "best thriller".
Though best known for his role in Peter Jackson's Lord of the Rings trilogy, Sean Bean more recently appeared as Eddard Stark in HBO's hit show Game of Thrones, based on GRR Martin's epic series A Song of Ice and Fire. While Bean's role in Thirteen Hours has not yet been confirmed, Meyer tweeted, "Producer says negotiations are 'advanced'".
Getting ahead on the Sean Bean jokes, Charlie Human referenced the "one does not simply walk into Mordor" Boromir meme, tweeting, "One does not simply walk into Benny Griessel". Another Meyer fan tweeted that "it doesn't seem right" for "a Brit to play Benny", although we certainly think Bean can hold down the role as far as looks are concerned (anyone else think Meyer and Bean could be kinsmen? Stranger things have happened in Westeros). We'll just have to wait and see how Bean tackles the ultimate thespian challenge – the South African accent.
Meyer has been routinely dropping news about the film on Twitter today, saying that principal photography on Thirteen Hours will begin in Cape Town around March and that former 007 director Roger Spottiswood is attached to the project. There is also a good chance that Bean will continue in the role of Griessel for adaptations of Devil's Peak and 7 Dae.
Book details