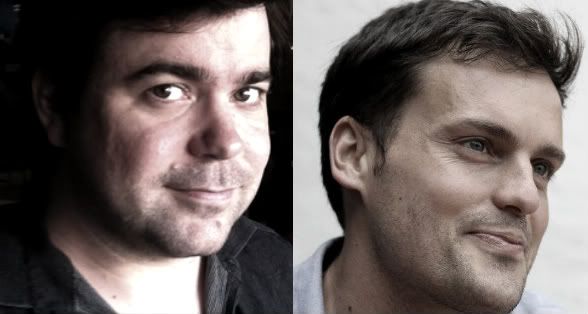 Science fiction and horror journal, Something Wicked, recently conducted an interview with two new voices in the local speculative fiction scene: Charlie Human and Sam Wilson.
Both Wilson and Human have contributed stories to the sci-fi anthology, Pandemonium: Stories of the Apocalypse and are closely connected to Lauren Beukes – Human's short story "Land of the Blind" was published at the end of Zoo City and he and Wilson each contributed a chapter to the award-winning book.
Human and Wilson spoke to Joe Vaz, editor of Something Wicked, about their upcoming literary projects:
I often wish I could bring the readers of Something Wicked along with me to the interviews I do. They are always a lot more fun and interesting than comes across on the page, mostly because for the written interview I have to edit all the tangents out for brevity. Sam Wilson and Charlie Human were no exception.

Sam and Charlie are extremely funny guys. We sat and talked and giggled like fools for an hour, about their books and philosophy and writing and (as so often is the case when you interview any writer in Cape Town), Lauren Beukes.

One thing that struck me about Charlie and Sam is how much more intelligent than I they are. If you were to hear the recording of the interview you might occasionally notice the few seconds of silence signifying my brain scrabbling to understand what the hell they just said.
Book details