The annual Caine Prize Workshop was held last month at Volmoed, a traditionally religious retreat set in the Hemel-en-Aarde Valley near Hermanus.
The workshop was attended by 2011 Caine Prize shortlistees, Beatrice Lamwaka and Lauri Kubuitsile. While last year's winner, NoViolet Bulawayo, and shortlistees Tim Keegan and David Medalie were unfortunately unable to attend, the most disappointing moment was arguably when two Nigerian writers were prevented from attending — Abubakar Ibrahim's Yellow Fever Card was rejected and he was deported on arrival in South Africa and Elnathan John was denied a visa.
The other writers chosen to workshop their short stories in Volmoed were Mehul Gohil, Brenda Mukami and Waigwa Ndiangui (Kenya); Tendai Rinos Mwanaka (Zimbabwe); and Grace Khunou, Rehana Roussouw, Yewande Omotoso and Rachel Zadok (South Africa). The workshop was facilitated by 2008 Caine Prize winner, Henrietta Rose-Innes, and Sudanese author, Jamal Mahjoub.
The stories produced at the workshop will appear in the 2012 Caine Prize Anthology, published in July to coincide with the Caine Prize announcement.
Also in attendance was Caine Prize Administrator, Lizzy Attree, who compiled this report for the Caine Prize blog:
This year's Caine Prize workshop was held at Volmoed in South Africa, near Hermanus. Although it was my first year attending as Administrator, Jamal Mahoub, who has worked on a number of the previous workshops thought it was the most comfortable place the workshops have ever been held. Is comfort conducive to the potentially torturous writing process? Essentially a religious retreat Volmoed is hidden in the valley of Heaven and Earth near Hermanus, nestled between vineyards and farmland http://www.volmoed.co.za/ was blessed with blue skies and sunshine, spacious cottages with stoeps and a wonderful cook who catered for our lunches and dinners every day. I was tempted to switch off the hot water to make the writers suffer sufficiently to produce great works of art (and reproduce some of the conditions of previous workshops), but I couldn't bring myself to do it. So with all their comforts provided for, in fact all the writers had to do was write…
Lauri Kubuitsile writes about her experience of the ten days spent in the "tiny corner of heaven" that is Volmoed:
One of the wonderful things about being shortlisted for the Caine Prize is that the following year you get invited to attend the Caine Workshop. The workshop lasts for ten days (this year 5-15 March) and takes place in various places around Africa. This year we've been lucky to be in a tiny corner of heaven called Volmoed which is near Hermanus South Africa. I took the photo above from one of the trails up into the mountains that surround Volmoed. If you look carefully in the valley in the middle of the photograph above there are the collection of lovely houses where we are staying.

From last year's shortlist, only Beatrice Lamwaka and I were able to attend. The other writers were chosen from around Africa. They include: Mehul Gohil (Kenya), Brenda Mukami (Kenya), Waigwa Ndiangui (Kenya), Tendai Rinos Mwanaka (Zimbabwe), Grace Khunou (South Africa), Rehana Roussouw (South Africa), Yewande Omotoso (South Africa) and Rachel Zadok (South Africa)
Mehul Gohil's entertaining report details the workshop's inner workings – from its "monastic" daily routine and a Prayer Hut were Gohil wrote naked, to great food and even better company:
1. The Writing

The daily routine was rather monastic. I would get up at sunrise and get to work. 4-5 hours in the morning before the lunch bell went off at 12:55pm. Then another 3 hours in the afternoon. It was impossible for Gorilla to write at night as after-dinner readings and conversations went on past midnight sometimes.

I used the Prayer Hut for my morning sessions. This involved a 200 meter climb up one of the nearby mountains. I am not a Christian but a pagan, a multiple-god worshiping Hindu. Nevertheless, before starting to write, I would flip to a random page in the bible and pray, asking God for goodluck and she did not let me down. A New Testament quote (John 1:5) helped me develop the main theme of my story. Besides, there was not a human voice to be heard when inside the Prayer Hut, and the views of the valley and wine fields opposite were stunning. I was surprised nobody popped into the Prayer Hut all the days I was in there. I admit that on one of the days when it was pretty hot and the wind was not blowing so much (the second Monday I think), I took off my clothes and wrote naked.
Brenda Mukami talks to Attree about the workshopping of her short story, "Table Manners":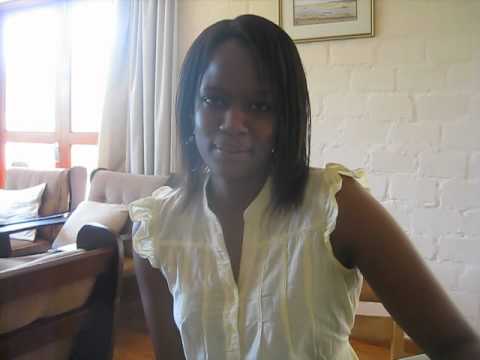 Mehul Gohil talks to Attree about the 2012 workshop and his short story "Elephants Chained to Big Kennels":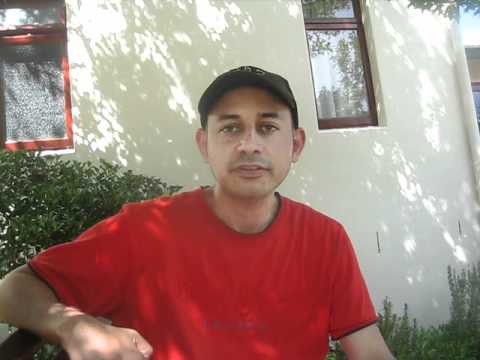 Book details
eBook options – Download now!
---
Photo courtesy AiDeeDystopia