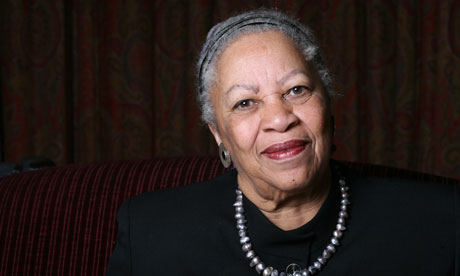 Nobel laureate Toni Morrison (born Chloe Wofford) is perhaps best known for her 1987 novel Beloved which was made into a film starring Oprah Winfrey. Morrison, now 81, will release a brand new novel, her tenth, next month. In Home, Morrison tells the story of Korean War veteran Frank Money who must overcome the scars of war and rediscover a sense of self in a discriminatory America.
The Guardian's Emma Brockes speaks to Morrison about writing, the Trayvon Martin killing and life at 81:
I first met Toni Morrison about 15 years ago, to talk about her seventh novel, Paradise, an encounter I remember largely for its number of terrifying pauses. Morrison, in her late 60s then, was at the height of her powers, a Nobel laureate with a famously low tolerance for journalists and critics, and a personal style as distinctive as her prose: silver dreadlocks, sharp, unwavering eye contact and a manner of speech – when she did speak – that, to her annoyance, people were wont to call poetry.
Morrison reads from A Mercy and Home at the Lisner Auditorium: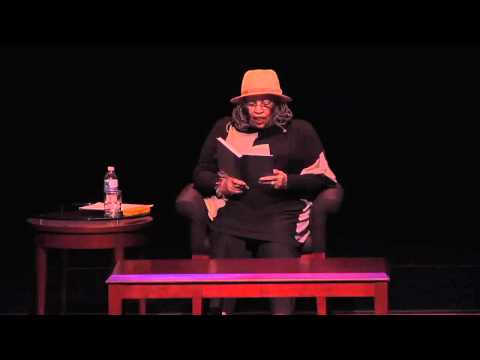 According to an article in The Guardian, Morrison has revealed that, despite pressure from her publisher, she has cancelled plans to make her next book a memoir over "concerns her life is not interesting enough".
As celebrities land book deals left, right and centre to detail the minutiae of their lives to date, Nobel laureate Toni Morrison has cancelled plans to write a memoir over concerns her life is not interesting enough.

Morrison, one of America's most celebrated novelists and the first black woman to win the Nobel prize for literature, was speaking to students at Oberlin College, Ohio, near the city of Lorain, where she was born in 1931. According to local press, she was asked if she intended to write an autobiography about her childhood in the area, and admitted that she had gone so far as to sign a contract for her next book to be a memoir.
Book details