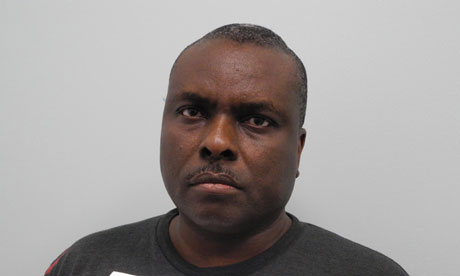 Earlier this week, James Ibori, former governor of Nigeria's Delta state, was sentenced to 13-years in prison by London's Southwark Crown Court.
Ibori, an ex-convict consider to be one of the country's most influential politicians, pleaded guilty to charges of corruption and fraud after the extent of his embezzlement was revealed. In an article for The Guardian, Nigeria's Adaobi Tricia Nwaubani, author of I Do Not Come to You by Chance, comments on the sentencing of Ibori in the context of the pervasive corruption among Nigeria's political elite.
According to Nwaubani, many Nigerian leaders are guilty of the belief that they are "Somebodys" who are "born to own" and control. While many celebrate Ibori's sentencing, Nwaubani believes that it changes little as there is "a multitude of latent Iboris temporarily keeping themselves occupied with noisy calls for reform".
This week, former Nigerian state governor James Ibori was sentenced by a British judge to 13 years in prison. He is guilty on two counts. One is corruption – a crime of which many other Nigerian leaders are guilty. But the second is his belief that some people are "somebodys" who are born to own, control and enjoy while others are "nobodys" whose lot is to serve, toil and endure – a mindset shared by most Nigerians, at every stratum of our society.

Here, the politician can't accept that "nobodys" like his driver and cobbler are expected to appoint him to the throne. Instead, he seeks the anointing of powerful godfathers, and then arranges to rig the elections. The nurse takes home the bedding donated by charity to the government hospital wards; she knows that the wretched patients are used to sleeping on sheet-less beds in their homes anyway. The newspaper editor would rather make a lead story of the minister's mother-in-law's 80th birthday ceremony than of the fact that 400 children died of lead poisoning in Zamfara state. The wealthy madam doesn't bother that the nannies accompanying her prim children are dressed in rags; she can afford to clothe them nicely, but then, she can also afford to cast pearls on swine. The dead body lies in the street until it bloats and bursts, because no person of worth has reported a missing relative.
Book details
Photo courtesy The Guardian