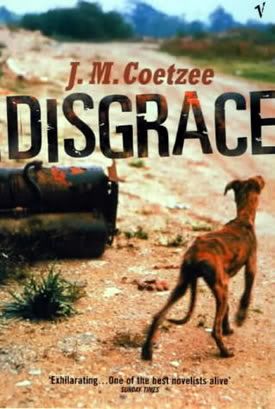 It has come to our attention that there is a new book on the way from Nobel laureate JM Coetzee, with the provocative working title The Childhood of Jesus. We spotted Random House Struik publisher Stephen Johnson with Coetzee's latest manuscript at the recent Franschhoek Literary Festival.
For those who missed the tweet:
@RandomStruik publisher Stephen Johnson caught reading JM Coetzee's latest MS. Working title: The Childhood of Jesus twitter.com/BooksLIVESA/st…

— Books LIVE (@BooksLIVESA) May 12, 2012
Meanwhile, Coetzee's previous work continues to make an impact – most recently on the theatre scene in Europe. No doubt due to the Dutch nation's fondness for Coetzee, there have been two recent adaptations of his Booker Prize-winning novel Disgrace – one from the Toneelgroep, resident theatre company of the Stadsschouwburg in Amsterdam, and the other from Hungarian director and producer Kornél Mundruczó, which will be performed at the Kunstenfestivaldesarts in Brussels.
Watch the trailer and read a review of the Toneelgroep production: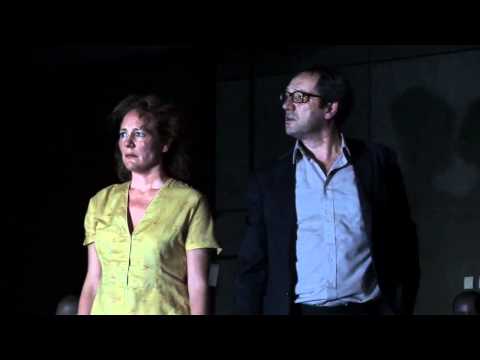 In Ongenade, the play adaption of Coetzee's Disgrace by Toneelgroep Amsterdam, is a captivating psychological drama. Set in post-apartheid South Africa, it is the story of a Cape Town university professor falling from grace. Forced to leave his university because of an affair with a student, we follow professor Lurie to the Eastern Cape, where he seeks refuge on his daughter's farm. His daughter Lucy, an emancipated lesbian, is the opposite of her old-fashioned, chauvinistic father. When disaster strikes and the farm is attacked by two young black men, Lurie is locked up while his daughter is raped. Whereas Lurie seeks justice and vengeance and tries to convince his daughter to leave the unsafety of her farm, Lucy's attitude is one of acceptance and reconciliation.
Read a description of Mundruczó's Disgrace play:
Disgrace describes the decline of David Lurie, a white professor at Cape Town University. Sacked for sexual harassment, he joins his daughter Lucy on a farm in the South African hinterland. But his new haven of peace turns to hell when both of them are badly beaten up by black neighbours. Lucy is raped, falls pregnant, and the former professor sees his points of reference disappear… Hungarian director and producer Kornél Mundruczó is now transposing this post-apartheid novel by Nobel Prize winner J.M. Coetzee to his merciless reality theatre.
In other Coetzee news, he has declined to attend the International Writers Festival in Jerusalem until "the peace process goes forward". Other authors that have accepted invitations to attend the festival have accused the pro-Palestinian boycott movement of bullying and intimidation:
Irish writer Gerard Donovan has attacked the pro-Palestinian boycott movement for trying to "bully" him to abstain from visiting Israel and take part in the International Writers Festival in Jerusalem this week. Donovan, a prominent novelist and poet, accused the Ireland Palestine Solidarity Campaign (IPSC) of "outright intimidation."
Book details
» read article