South African-born author Jacques Strauss was recently announced as the winner of the 2012 Commonwealth Book Prize Africa Region for his debut novel, The Dubious Salvation of Jack V. Flamingo Magazine interviewed him about writing about South Africa, where he grew up, and about the online marketing campaign that he put together with the help of his friends. Vintage Books asked him what his favourite books are – a question he neatly sidestepped in the second article below, they also recorded a video interview with him:
You grew up in South Africa; how old were you when you left?

I was born and raised in South Africa, my family are from J-burg, but I left there and went to New Zealand to study my MA in Philosophy. I stayed for too long before moving to London, so it's been quite a while since I lived in South Africa. I like London a lot – when I lived in New Zealand it was nice and friendly, but I actually felt quite foreign. London by comparison can feel quite an unfriendly place when you first arrive, but I actually found I settled really quickly and I felt more at home here than I ever did in New Zealand.
I love it when a famous person, be they an actor, politician, writer or celebrity is asked what their favourite book is. It's a real bitch of a question for a number of reasons:

1) The interviewer is asking them to distil everything that they love about the vast tidal wave of text that is literature into a single book. Simply by answering the question they do an insult to the canon.

2) The interviewer is asking them to assign a metonymic function to a book; choose a book that represents you, in your varied complexity and ambiguity. Reduce yourself to only one book.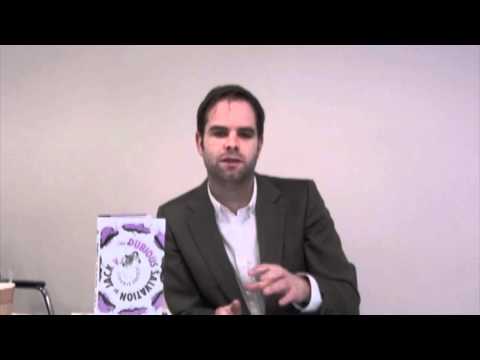 ~ ~ ~
Watch a series of three book trailers:
~ ~ ~
Book details