Alert! The Mail & Guardian has released its annual list of 200 Young South Africans, formerly known as "200 Young South Africans You Should Take to Lunch", which, according to editor Tanya Pampalone, highlights "South Africans under 35 doing extraordinary things".
Making this year's list in the Arts & Culture category are first-time novelists Shubnum Khan and Sifiso Mzobe, poet David wa Maahlamela, and Cityscapes co-editor Tau Tavengwa. This fine bunch are joined by Alan Knott-Craig Jr (Business & Law), Shaka Sisulu (Civil Society), Angus Powers (Media & Film), McIntosh Polela (Politics & Government) and Oscar Pistorius (Sport), all of who have their own literary achievements. Congratulations to all, and especially to Books LIVE member Shubnum Khan!

Read Pampalone's introduction, then catch all the action on the M&G's dedicated YSA 2012 site:
Every year we get better at pulling the Mail & Guardian's 200 Young South Africans project together. We get better with our design, better with our photography, better with our online offering (check it out at ysa2012.mg.co.za), but most of all, we get better at identifying and telling the stories about the young South Africans under 35 doing extraordinary things.It always amazes us when we discover what these future leaders are accomplishing at an age when many of us are still trying to figure out what to do with our lives; they are just doing it — and soaring. They make us proud and give us great hope for the future of this country, and we're sure they will do the same for you. Because, as we see it, this project is a gift to the nation. It stands as a reminder that the future, with these young people on our team, is looking exceptionally well. And the best thing is we know that next year we'll find 200 more young South Africans with the same sort of vision, passion, integrity, talent and determination that will continue to make this country an even better place.
The sixth 200 Young South Africans list was celebrated with a lunch at Summer Place in Johannesburg: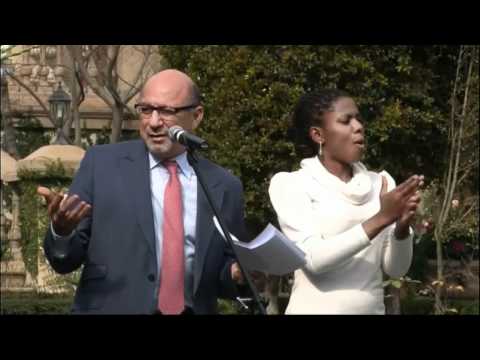 Book details
Image courtesy Ikamva Youth