Last year we brought you the news that an opera based on JM Coetzee's Slow Man was being developed at the direction of Belgian composer, Nicholas Lens.
Slow Man the opera premiered at the Malta Festival in Poznań, Poland, last night. According to Lens, what the medium of opera adds to Coetzee's narrative is that it "evokes and accentuates the poetry of the inner reflections of three of the main characters".
Not in Poland? The Malta Festival has released two eerily Beckett-esque trailers for the opera as well as a series of photographs from the rehearsals.
Slow Man, the first opera in John Maxwell Coetzee's oeuvre is an adaptation of his novel. "Rather than closely following the original story, Slow Man, in its form of contemporary opera evokes and accentuates the poetry of the inner reflections of three of the main characters", the composer told us. The opera is focused around a meeting arranged by the writer Elisabeth Costello between Paul Rayment, a man in his sixties whose life changes dramatically after a cycling accident which leaves him with an amputated leg, with the blind Marijana. "Paul does not know what to expect of this meeting. A tension arises. Rayment and Marijana suddenly behave like puppets in a form of trance, set up and directed by Elizabeth Costello.
Watch two trailers for Slow Man the opera: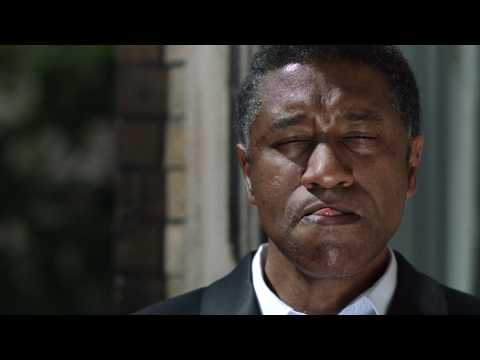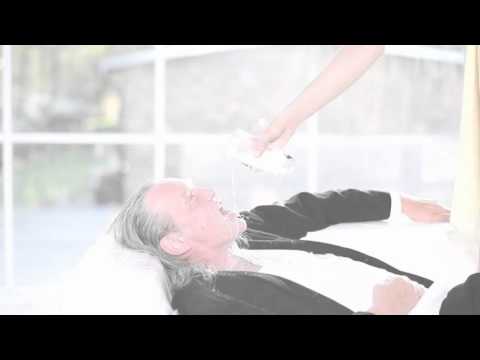 An interview with Nicholas Lens, or, a chance to practice your Polish:
Dorota Semenowicz: Kto zaproponował wspólną pracę nad operą, Pan czy Coetzee?

Nicholas Lens: Ja. Napisałem do niego, jeszcze zanim dostał Nagrodę Nobla, więc pewnie w 2002 roku. Podziwiałem jego twórczość. Często dyskutowaliśmy o niej ze znajomymi. Dla nich była momentami przeintelektualizowana, trochę przyciężka. Ja widziałem w nim klasyka.

Semenowicz: Skąd pewność, że Coetzee chciałby napisać operę?

Lens: Wyczytałem to między wierszami w Hańbie. Sceny, gdy Lurie zajmuje się starymi psami, gdy odwozi ich zwłoki do krematorium, przepełnione są niezwykłym smutkiem – wyczułem, że Coetzee kocha operę i muzykę. Nie wiem, w którym zdaniu, ale czułem to.
PR Newswire spoke to Grammy Award winner Mark S Doss, who plays the role of Paul Rayment:
International opera star and Grammy Award winner Mark S. Doss is extremely excited about performing the role of Paul Rayment in Nicholas Lens' highly anticipated production of Slow Man. Making its world premiere as an opera performance, Mr. Doss will take to the stage in Slow Man at the Poznan's Grand Theatre Opera House Wielki in Poznan, Poland on July 5, 6 and 7, 2012 during the Malta Festival 2012.

"Singing the music for Slow Man is quite difficult, but thankfully I love challenges, especially those that involve my passion," said Mark S. Doss. "The upside is it will make my upcoming role as the Dutchman (in The Flying Dutchman) feel like a walk in the park. It is not only an honor, but an extreme privilege to play the pivotal role of Paul Rayment in this world premiere opera of Slow Man."
Rehearsal photos

Staying in Poland, the Adam Mickiewicz University in Poznań has decided to award Coetzee an honorary doctorate:
Besides taking part in the festival, which began on Tuesday, the South African/Australian author will also receive an honorary doctorate from the Adam Mickiewicz University in Poznan.

The opera version of Slow Man came about after Belgian composer Nicholas Lens proposed the idea to Coetzee.

The two have cooperated throughout the process, and they have already begun preparing a second opera together.
Book details
Photo courtesy Polskie Radio