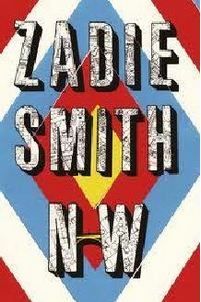 The Guardian has published an excerpt from Zadie Smith's new novel, NW, a portrait of life in London, which is set to be published on 6 September.
The Telegraph's Gaby Wood interviewed Smith last month about her latest book, which Smith says she is much prouder of than her previous novels.
The fat sun stalls by the phone masts. Anti-climb paint turns sulphurous on school gates and lamp posts. In Willesden people go barefoot, the streets turn European, there is a mania for eating outside. She keeps to the shade. Redheaded. On the radio: I am the sole author of the dictionary that defines me. A good line – write it out on the back of a magazine. In a hammock, in the garden of a basement flat. Fenced in, on all sides.

Four gardens along, in the estate, a grim girl on the third floor screams Anglo-Saxon at nobody. Juliet balcony, projecting for miles. It ain't like that. Nah it ain't like that. Don't you start. Fag in hand. Fleshy, lobster-red.

I am the sole

I am the sole author
An evening in late July. Zadie Smith has come home from New York for the summer, and she is about to read for the first time from a novel that has taken up the past seven or eight years of her life. Her editor is there, and her agent, both of whom have been with her since before the publication of her debut, White Teeth, 12 years ago. The crowd is small and well-disposed towards her; the bar is called Paradise. Wearing jeans and a pale blouse, with a red scarf wrapped around her head, she walks on to a small stage, lifts a pair of large-rimmed glasses to her eyes, and begins.
'You can't smoke in a playground. It's obvious,' she reads in a low, warm voice. 'Any half-civilised person ought to know that…' Before long, she quietly, almost surreptitiously, has the audience in stitches.
Book details
Image courtesy of NPR