By Jackie May for The Times
TUELO GABONEWE
The best book I read this year was Lost Ground by Michiel Heyns. I love mystery, and I love funny books. Lost Ground is a whodunit and it's hilarious. A tidy, perfect piece of work. Little Boys Come from the Stars by Emmanuel Dongala is the title I'm digging my talons into this holiday. I've heard good things about the author. I can't wait.
Gabonewe's debut novel is Planet Savage
Planet Savage is published by Jacana
MARLENE VAN DER WESTHUIZEN
The one book I've read this year that was reminiscent of being given a short course in humanities, as well as a glimpse at an English literature major, was Jeffrey Eugenides's The Marriage Plot. A wonderful look into campus and young married life as it was lived by the three main characters during the early 1980s. As love triangles go, this novel deals with unrequited love, angst and the drama of finding solace in a relationship so deftly that putting the book down was never an option. One for the shelf.
On my bedside table for reading during the Christmas season? The Silent Women: Sylvia Plath and Ted Hughes by Janet Malcolm, All the Names by José Saramago, The Cement Garden by Ian McEwan and What Caesar did for my Salad by Albert Jack.
Van der Westhuizen's latest cookbook is Abundance – City Food from the Cape.
Abundance is published by Pan Macmillan
MARGUERITE POLAND
I have always been fascinated by Japanese netsukes, especially the exquisitely carved miniature animals.
So, when The Hare with the Amber Eyes by Edmund de Waal was recommended by a friend who has impeccable taste, I was intrigued. I love historical work and especially family sagas, where the quirks of synchronicity lead the author deep into his own legacy. I was not only gripped by the story, which, spanning a century, ranges from Vienna to Tokyo and Odessa to Paris, but also by the process of writing.
In my beach bag I'll be packing The Book of War by James Whyle. With a history as rich as ours and hundreds of stories still to be told, Whyle's novel, which is set at the time of the Frontier Wars in the Eastern Cape, is likely to become, for me, an important addition to the journey to discovery and understanding of a tumultuous and significant era in our story.
Poland's memoir is Taken Captive by Birds.
Taken Captive by Birds is published by Penguin
BARBARA ERASMUS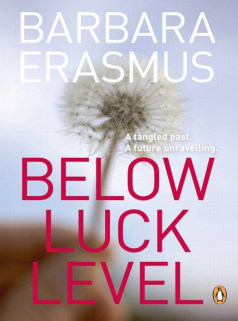 I wasn't going to buy Wolf Hall; it was too thick, and Booker Prize winners can be daunting. Fortunately, I changed my mind. Hilary Mantel's slant on the familiar story of Henry and his multiple wives hooked me from the outset. I thought I'd be muddled by the huge cast of characters Mantel weaves into her vivid tapestry of Tudor life, but her gift for both dialogue and description breathes life into each. For the holiday, I'll be taking the next instalment of her trilogy, Bring up the Bodies.
Erasmus is author of Below Luck Level.
Below Luck Level is published by Penguin
MICHIEL HEYNS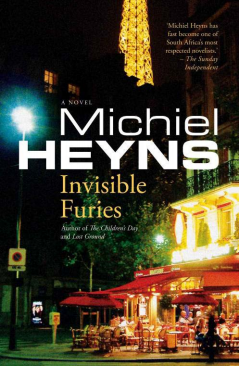 My recommendation for the year is Hope: A Tragedy by Shalom Auslander. This is a qualified recommendation: if you are a person of delicate moral constitution, you may well be offended by this book. Let me put it this way: it's about a man, Solomon Kugel, who discovers Anne Frank hiding in his attic. It seems she did not die in the Holocaust after all. The problem is, she's a serious nuisance and health hazard – and for a Jew to evict Frank from his attic is to invite ostracism and worse, as for instance in the newspaper headline Solomon imagines: "Jew Drops Dime on Holocaust Survivor". You get the idea. You'll either find this book hilarious, or utterly repulsive.
Heyns was awarded the 2012 Sunday Times Fiction Prize for his novel, Lost Ground. His latest book is Invisible Furies.
Invisible furies is published by Jonathan Ball
EUSEBIUS MCKAISER
Embracing the Ordinary, by Michael Foley, is my best read this year. We live in a world in which grand, enviably admirable, unattainable and extraordinary lives are splashed on our magazine covers, and on our television and film screens. Even pseudo-reality series meant to celebrate the ordinary, such as Come Dine with Me South Africa, pick out not-so-ordinary characters for exhibition. Foley celebrates the banality of everyday life – from little shops on the corner to snobbery, neighbourliness and sex. Without romanticising the ordinary – or, mercifully, seeing God everywhere – he makes a serious philosophical case for why all things ordinary can make for a rich and worthy life.
Call me a ridiculously earnest holiday reader, but I'm slowly working through JC Kannemeyer's latest text, JM Coetzee: A Life in Writing, as a holiday gift to me.
McKaiser is author of A Bantu in My Bathroom.
A Bantu in My Bathroom is published by Pan Macmillan
ANDREW DONALDSON
Nothing I read this year matched Craig Thompson's graphic novel, Habibi, in terms of imagination and ambition. A love story set in a fabled Middle East where Christianity and Islam merge, it explores the relationship between the developed and developing worlds – and the battle for the latter's resources. James Whyle's powerful debut, The Book of War, which revisited the Eastern Cape's bloody past, was another novel that haunted the imagination.
In addition to the mandatory thrillers, non-fiction dominates the holiday reading: Bertie: A Life of Edward VII, by Jane Ridley, I'm Your Man: The Life of Leonard Cohen, by Sylvie Simmons, and Once Upon a Time: The Lives of Bob Dylan, by Ian Bell.
Donaldson is The Times book columnist.
SARAH LOTZ
I've read stacks of wonderful novels this year, but the ones that really stuck in my head were Bom Boy by Yewande Omotoso, Home Remedies by Diane Awerbuck, and I was lucky enough to get a sneak preview of Lauren Beukes's forthcoming The Shining Girls. Bom Boy is an incredibly accomplished debut – the writing sings, the characters breathe on the page and it's a page-turner to boot. Home Remedies is laced with sly, dark humour and superb observations, and I haven't been able to get its controversial, gut-punching ending out of my head. The Shining Girls, billed as a novel about a time-travelling serial killer – although this punchy strap line only scratches the surface of what this brilliant book is actually about – exceeded my expectations. It's going to be huge.
I'd love to fill my beach bag with great crime thrillers such as Deon Meyer's 7 Days, which I can't wait to read. But it's going to be heaving with the books I need to read for research for my next novel. Among them is Guardian UK journalist Stephen Bates's God's Own Country: Religion and Politics in the USA, a superb interrogation of the rise of the religious right and its influence on the political arena. I'm currently reading it for the second time and it's scaring me more than any Stephen King novel I've ever read.
Lotz is one of the authors of The Mall and The Ward.
The Mall and The Ward is published by Penguin
Book details
eBook options – Download now!
---
eBook options – Download now!
---
eBook options – Download now!
---
A Bantu in My Bathroom: Debating Race, Sexuality and Other Uncomfortable South African Topics by Eusebius McKaiser
EAN: 9781920434373
Find this book with BOOK Finder!
eBook options – Download now!
---
eBook options – Download now!
---