By Tymon Smith for the Sunday Times
Joseph Anton by Salman Rushdie
It's a little long, the name-dropping gets tiresome and Rushdie knows how to bear a grudge, but this memoir of his time in hiding while under the threat of death is also well-written, often moving and deeply relevant. While those who opposed him during the decade-long debacle surrounding his book The Satanic Verses don't get off lightly and his ex-wives may find some of his comments vitriolic, there's no denying Joseph Anton represents a return to form for an author whom controversy and tabloids have let us forget is one of the best writers of his generation. It is an intelligent and eloquent account of how one man's life was twisted inside out by a divide between belief and modernity that still reverberates in the post-millennium political and social landscape.
Canada by Richard Ford
Leaving behind his best-known creation, Frank Bascombe, protagonist of the trilogy that began with The Sportswriter, Ford brings us the story of the breakup of a family. Who wouldn't be intrigued by the opening line: "First, I'll tell about the robbery our parents committed. Then the murders, which happened later." Following, the story of the twin children of a pair who rob a bank in 1960, Canada shows Ford in the ruminative, wryly humorous yet poignantly sad form that has made him one of America's greatest living chroniclers. A pondering of the nature of character and the unique effect of the vastness of the American landscape on its people, Canada is a fulfilling realist novel in the tradition of Faulkner and Steinbeck, delivered in a voice that is thankfully still uniquely Ford's.
Lionel Asbo: State of England by Martin Amis
This novel will not convert those who have no patience for Amis's too-clever riffling and twisting of the language at the expense of realist details. However, it is a sharp piece of social satire that takes aim at the moral failures of England. The lives of the violent yob Lionel Asbo and his half-Trinidadian orphan nephew Desmond provide Amis with the material to take foul-mouthed, taboo-breaking aim at everything in sight. The result is often infuriating. The book is, like its author, an often brilliant, engaging, gripping and necessary kick in the backside to the often dreary, sombre work of England and English letters.
Transformations by Imraan Coovadia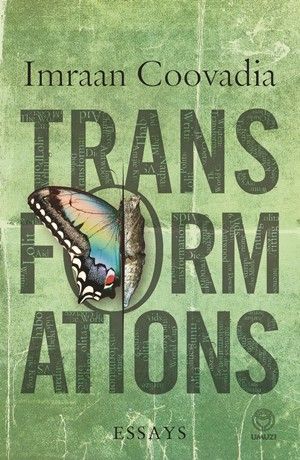 Anyone who's met Imraan Coovadia knows him to be a witty and erudite man with a knife-sharp sense of comic timing. These charms all come together in this collection of bright, brilliant and accessible essays on topics from JM Coetzee and Vladimir Nabokov to Shrien Dewani. Coovadia demonstrates a range of interests and a wealth of literary knowledge without patronising his readers or bogging them down in academic details. His essay on Coetzee alone is worth the cover price. Coovadia proves himself with this book not only to be one of our foremost novelists but also a first-class and companionable commentator on the strange contradictions that characterise the beloved country.
Transformations is published by Umuzi
Home Remedies by Diane Awerbuck (Published by Umuzi)
This is a short, beautifully written, slyly humorous but thematically and politically complex book. Home Remedies peels apart the layers of seeimingly placid everyday life to reveal a gothic-tinged underbelly. Joanna Renfield is the curator of The Fish Hoek Valley Museum of Natural History. Things get complicated when DNA test link the museum's most famous piece – the 12 000-year-old skeleton Fish Hoek Man – with Saartjie Baartman. What follows is a sharply satirical and carefully controlled examination of a variety of themes from the media intrusion to political meddling. Home Remedies leaves an unsettling feeling lingering long after its final tragic pages.
Home remedies is published by Umuzi
Dear Edward by Paul Weinberg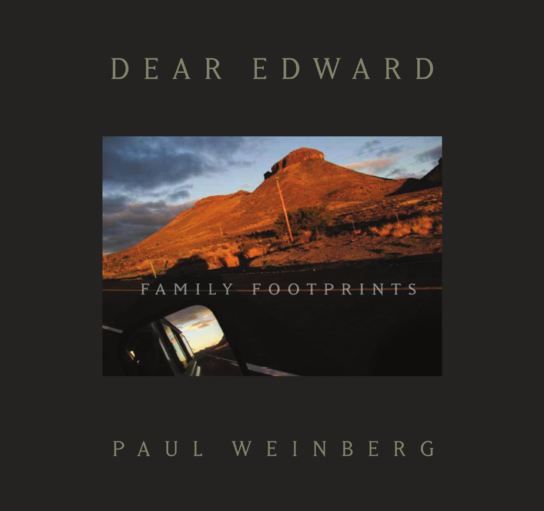 I may be biased because photographer Paul Weinberg's journey in search of his roots in the forgotten Jewish corners of the platteland resonates so closely with my own family's history, but Dear Edward is a piece of unique visual poetry. Comparisons will be made with Edmund de Waal's The Hare with Amber Eyes but this book is far more visually centred than De Waal's. The personal archives which Weinberg's family kept, and that served as the impetus for his investigation, provide a fascinating counterpoint to his photos of the far-flung small towns he finds himself in on the trail of his family's footprints. The writing combines irony, empathy and honesty.
Dear Edward is published by Jacana
Death of an Idealist by Beverly Naidoo
It took Beverly Naidoo a long time to write about the life and death of her cousin Neil Aggett. The result, published in the year of the 30th anniversary of his death at the hands of the Security Police, is a moving and inspiring look at the man who became a symbol of the struggle. Born in Kenya in 1953, Aggett came to South Africa as a boy, studies medicine in Cape Town and became deeply involved in trade union politics. Naidoo pays tribute not only to her cousin but also to the many important people in his life and the generation of white activists of which he was part. It is a timely reminder of a man who sacrificed his life in the pursuit of justice.
Death of an Idealist is published by Jonathan Ball
JM Coetzee: A Life in Writing by JC Kannemeyer
Posthumously published and a towering achievement, Kannemeyer's biography of one of modern literature's most written and talked-about figures offers a thorough and fascinating account of Coetzee's life as seen through his work. Helped by interviews with Coetzee – who still casts a long shadow over the shape of South African writing from Adelaide in Australia – and those who have known him over the years, Kannemeyer delivers a game-changing literary biography of a quiet, dedicated writer who changed the face of writing not only in his birthplace, but also in the greater literary world. Excellently translated from the Afrikaans by Michiel Heyns.
JM Coetzee: A Life in Writing is published by Jonathan Ball
Absolution by Patrick Flanery
On hearing that this critically acclaimed debut is by a young American but is set in and deals with South Africa and its difficult historical relationships, you might decide that this kind of cheek should not be rewarded. You'd be wrong, because Flanery's book is a clever literary thriller that reflects perceptively a particular moment in South Africa's history, just a few years after democracy on the cusp between the sweeping away of the old and the building of the new. Clare Wald is an acclaimed writer whose jealously guarded privacy is invaded by the arrival of Sam Leroux, who wants to write her biography. What follows is a delicately executed, forthright examination of questions of right and wrong and where the truth lies in a country like ours.
The Garden of Evening Mists by Tan Twan Eng
If you like Kazuo Ishiguro you'll love Cape Town-based, Malaysian-born novelist Tan Twan Eng's second novel with its evocative textures and subtle interplay between memory and history. Retired judge Yun Ling is haunted by her memories of internment as a young woman in a Japanese prisoner of war camp. Suffering from aphasia, Yun Ling must try to piece together the past she has spent so many years trying to forget in order to write her memoirs. This is a complex, beautifully written examination of memory, trauma and notions of beauty that earned a spot on the shortlist for this year's Man Booker Prize.
The Garden of Evening Mists is published by Penguin
Book details
eBook options – Download now!
---