By Kate Sidley for the Sunday Times
Kate Sidley recommends six summer holiday reads
With your reading time uninterrupted by the demands of work, you can tackle holiday reads that are rich, meaty and satisfying. Rather like a turkey dinner. Here are some delicious choices for lazy afternoons.
Telegraph Avenue, Michael Chabon, HarperCollins
Who can resist a novel that describes itself on the cover as "a Californian Middlemarch set to the funky beat of classic vinyl soul-jazz"? In fact, who can resist Michael Chabon? Nat Jaffe and Archy Stallings own Brokeland Records, a used-record shop in a down-at-heel neighbour-hood on the edge of a gentrifying area of Oakland, California. The two friends – one Jewish, one African-American – play in a band together on weekends. Their wives are midwives, partners in their own business.
The old neighbourhood – and their livelihood – is under threat from a proposed megastore. And from a host of personal dramas, too: Archie's feckless father, a has-been martial-arts actor, has reappeared in his life; his wife is about to give birth and he discovers the existence of a teenage son.
It's a soulful, wise and funny book. A book of Black Panthers and Northern California hipsters, of fathers and sons, of childbirth and race and music and a parrot. Chabon is a writer who tells his story with great style and energy and seems to be thoroughly enjoying the process of creating metaphors that sing and surprise.
May We be Forgiven, A.M. Homes, Penguin
Thanksgiving dinner and our narrator, Nixon scholar Harry Silver, is at the home of his loathed brother, George – taller, more successful – who sits "at the head of the table, picking turkey out of his teeth, talking about himself". When George has a car accident, killing a couple and leaving their son orphaned, the family's world starts to unravel fast – an affair, a murder, a mental breakdown. And that's just the first 50 pages. As his own life implodes, Harry takes over much of his brother's life, including his two children, while indulging in internet sex and a passion for Nixon. Homes's dissection of American life is insightful, dark and ironic. She's occasionally very funny, and always interesting.
NW, Zadie Smith, Penguin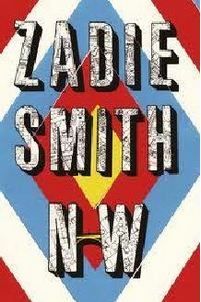 A modern tale of 30-somethings from a North London suburb and how they survive and even, to an extent, escape class and culture, homes and families. Smith is acute in her observations and understanding of life and relationships, like that between Leah, a charity worker living in a council flat with her black French partner, and old schoolfriend Natalie, a successful barrister with social pretensions. We meet Nathan, once the subject of their schoolgirl crushes, now a crackhead. The charming, urbane Felix (he "had been to Wiltshire once and returned astounded") and who is newly clean and in love. The characters and stories are only peripherally linked, for the most part, and if the plot isn't always hugely compelling, the writing certainly is.
A Bantu in my Bathroom, Eusebius McKaiser
You've got to hand it to McKaiser. The talkshow host and social commentator knows how to ignite a conversation. And that's what makes this a good choice for holiday reading. When you feel your brain has gone to sleep and your conversation degenerates to what cocktail to have with lunch, dip into this book to reignite it. McKaiser covers a lot of ground: sexuality, culture, liberals, coconuts, polygamy, mixed with autobiography, but – this being SA – it's the section on race that will probably put a spark into your dinner-table chats.
A Bantu in my Bathroom is published by Pan Macmillan
7 Days, Deon Meyer, Hodder & Stoughton
Curling up with the new Meyer has become as much a part of the holidays as sunburn and slip slops. "I'll shoot a policeman every day until you arrest the murderer of Hanneke Sloet" reads an e-mail to the SAPS. And, true enough, a cop is shot. Bennie Griessel takes on the cooling case of a glam lawyer murdered in her luxurious apartment. He has no leads, under the glare of the media and local bigwigs. If you are a fan of Meyer's ticking-clock plots and flawed detective, this is sure to please.
7 Days is published by Jonathan Ball
Hope: A Tragedy, Shalom Auslander, Pan Macmillan
"While there's never a good time to find Anne Frank in your attic, this was a particularly bad time," writes Auslander. Solomon Kugel has left New York for life in the country, taking his wife and young son to a world which he hopes will be safer and healthier. Investigating the tapping that appears to be coming from the attic, he finds a grumpy old woman with a typewriter. It's Anne Frank. Yes, yes, the premise is in shockingly bad taste. There's more dark humour. There's an ongoing joke involving Kugel's attempts to find the perfect "last words". He jots likely contenders in a notebook. Then there's Kugel's Holocaust-obsessed mother, who takes on the characteristics of a Holocaust survivor, even though she's a fifth-generation American. Of course, Frank is the real survivor, trapped, ironically, by her own "myth".
Like Auslander's two previous works, the memoir Foreskin's Lament and the short-story collection, Beware of God, this, his first novel, is thought-provoking, insightful about the human condition, and often riotously funny.
Existential struggles, neurosis, anxiety, irreverent humour. A capricious God and an unpredictable world. Think Woody Allen meets Joseph Heller. And then push it up a notch. Maybe two.
Book details
A Bantu in My Bathroom: Debating Race, Sexuality and Other Uncomfortable South African Topics by Eusebius McKaiser
EAN: 9781920434373
Find this book with BOOK Finder!
eBook options – Download now!
---