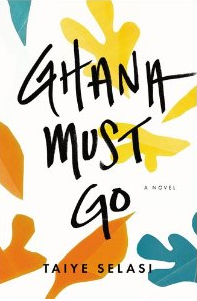 Waterstones has published a list they call "The Eleven", which consists of their favourite debuts of 2013. Among the eleven is Taiye Selasi, an Afropolitan – a term she coined which is now in wide use – of Ghanaian and Nigerian parentage.
Waterstones has also provided an intriguing sample chapter from Selasi's debut novel Ghana Must Go, set to be released in March. The extract is from "Part 1, Gone":
Kweku dies barefoot on a Sunday before sunrise, his slippers by the doorway to the bedroom like dogs. At the moment he is on the threshold between sunroom and garden considering whether to go back to get them. He won't. His second wife Ama is asleep in that bedroom, her lips parted loosely, her brow lightly furrowed, her cheek hotly seeking some cool patch of pillow, and he doesn't want to wake her. He couldn't if he tried.
Book details
Image coutesy The Telegraph