Chika Unigwe, author of Night Dancer and the award-winning On Black Sisters' Street, was interviewed on the Channels TV show Rubbin' Minds ahead of the ceremony on Tuesday where she was presented with the prestigious Nigeria Prize for Literature.
Unigwe spoke about the research she conducted for On Black Sisters' Street, which included meeting former Nigerian prostitutes in Belgium. The book is about Nigerian women caught up in prostitution in Europe. Unigwe, who lives in Belgium and has four children, and also writes in Dutch, discussed the reasons why prostitution is seen as a way to escape a cycle of poverty and how, for some, it could be "the only way" out.
She described herself as "not a confident writer", but said that she makes up for any qualms she may have by sticking with it, and not letting "the lack of self confidence in my writing stop me".
Watch the videos: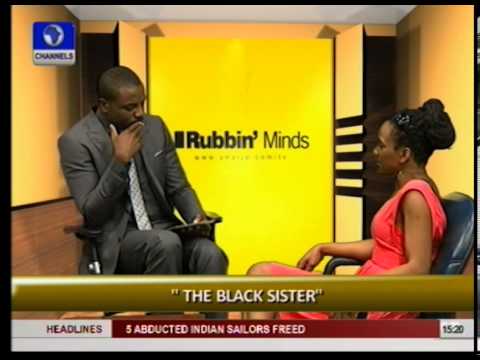 Read a summary of the interview on the Naij website:
The winner of the 2012 NLNG $100,000 prize for literature, Chika Unigwe has described herself as not a confident writer, yet she churns out awarding winning novels, one after the other.
Book details