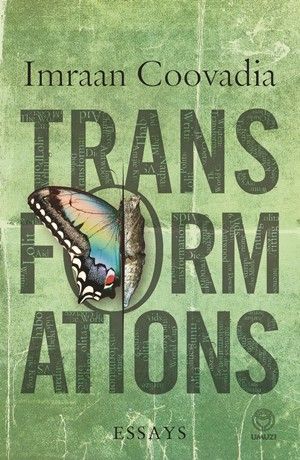 Alliance Française in Cape Town is holding a public dialogue next week, titled "When do artists go too far and when do we not go far enough?"
Imraan Coovadia, author of Transformations and The Institute for Taxi Poetry, will be in conversation with Kristy Cockerill from The Association of Visual Arts. The discussion will be moderated by Cosmas Mairosi and will take place on Monday 4 February from 6:00 PM to 8:00 PM.
A similar discussion was held in Johannesburg last night.
Don't miss it!
Event Details
Date: Monday, 04 February 2013
Time: 6:00 PM to 8:00 PM
Venue: Alliance Française,
155 Loop Street,
Cape Town | Map
Guest Speakers: Imraan Coovadia, Kristy Cockerill and Cosmas Mairosi
RSVP: Valmont Layne, valmont.layne@gmail.com
Book Details
eBook options – Download now!
---