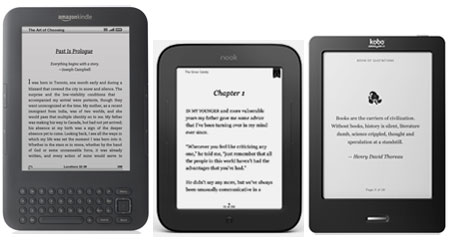 Alert! In his budget speech yesterday, Minister of Finance Pravin Gordhan announced a significant development for the selling of ebooks and value-added tax (VAT) compliance. "It is proposed," Gordhan said, "that foreign businesses which sell e-books, music and other digital goods and services should be required to register as VAT vendors".
According to Ben Williams, General Manager of Exclusives.co.za, this signals "a major victory for local ebook retailers: the playing field will no longer be as steeply tipped in Amazon et al's favour, given that VAT will legally be a factor in all retailer's prices".
This development comes as a result of the South African Booksellers Association (SABA) and Publishers' Association of South Africa's (PASA) engagement with the National Treasury.
Eugene Ashton of Jonathan Ball Publishers, who was involved in the submission to Treasury, says that foreign vendors' exemption from VAT effectively put local retailers at a 14% disadvantage. "With increased activity on the digital front of the South African market PASA and SABA could present statistics to the Treasury that shows the effect of this on local retailers." PASA and SABA proposed that foreign ebook sellers should register as VAT vendors or, alternatively, that there should be a zero VAT rate locally. "The minister's announcement yesterday is a direct result of our submission to Treasury," Ashton said.
Williams is full of praise for what PASA and SABA have accomplished, "Effectively, they have changed the law relating to ebooks and other digital downloads; with this basic framework in place, publishers and booksellers will be able to start policing VAT compliance, specifically on the part of Amazon and Kobo (and to some degree Apple), the key international ebook players in our market".
It is not certain yet when the proposal will take effect, but Ashton hopes that it is soon. "Customers should be allowed to buy from wherever they want, but it should not be biased by a 14% advantage towards foreign sellers. Local retailers should be allowed to compete on an equal basis."
Book details
eBook options – Download now!
---
Images courtesy The eBook Reader and News24