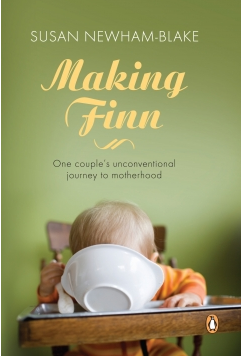 Sunday Times Lifestyle Magazine
Susan Newham-Blake is a magazine journalist and editorial director. Her book Making Finn tells how she and her female partner created a family.
I have just finished reading Why be Happy when you Could be Normal?, an autobiography by Jeanette Winterson. The title of the book comes from the words her mother said to her when Winterson announced she was leaving home to live with a woman she had fallen in love with.
The book is a moving account by a world-renowned author whose painful past comes back to haunt her later in life. Despite her literary success (she published her first international bestseller when she was only 25), her past drives her into madness while she comes to terms with being adopted, being brought up by a tyrant mother and finally going in search of her biological mother. It's a brilliant, heart-wrenching read from one of my long-time favourite authors.
I am also reading Stephen King's On Writing, a quintessential book for any writer, packed with personal anecdotes and solid writing tips. On my bedside table, Hallucinations by Oliver Sacks is waiting to be read.
Book details