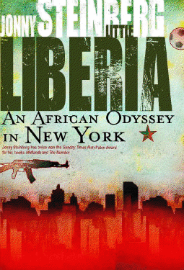 Alert! Zoë Wicomb and Jonny Steinberg were named as two of the winners of the inaugural Windham Campbell Prizes, which were announced yesterday by Peter Salovey, President select at Yale University.
Administered by the Beinecke Rare Book & Manuscript Library at Yale, the nine prizes of $150 000 each come from the estate of writer Donald Windham and his partner, Sandy M. Campbell. The awards, which are among the largest literary prizes in the world, aim to recognise writers at various stages of their careers.
The nine prizes are awarded for outstanding achievement in fiction, non-fiction and drama. Wicomb won in the fiction category and Steinberg for non-fiction. The writers will be honoured at a ceremony in New Haven on 10 September.
Adam W Kepler from The New York Times reported on the announcement:
Yale University announced on Monday the inaugural winners of the Windham Campbell Prizes, which are given to writers for outstanding achievement in fiction, nonfiction and drama.

Nine prizes of $150,000 each are to be awarded to James Salter, Zoë Wicomb and Tom McCarthy in fiction; Jonny Steinberg, Adina Hoffman and Jeremy Scahill in nonfiction; and Naomi Wallace, Stephen Adly Guirgis and Tarell Alvin McCraney in drama.
Read more about Windham and Campbell's decision to establish a literary prize:
When novelist Donald Windham died at the age of 89 in 2010, he left the bulk of his estate to Yale University to establish the Donald Windham-Sandy M. Campbell Literature Prizes.

In his introduction to Windham's The Warm Country, E.M. Forster writes, "To my mind, the most important thing about [Donald Windham] is that he believes in warmth. He knows that human beings are not statues but contain flesh and blood and a heart." This spirit of generosity, as well as a love of literature and profound sympathy for his fellow writers, led Windham to establish the prizes, whose mission is to call attention to important literary work and allow writers to focus on their writing without the burden of financial concerns.
Book details
eBook options – Download now!
---