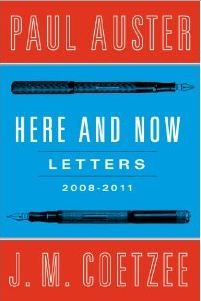 Like any other fan of the game of cricket, JM Coetzee spends hours before the television watching proceedings that "duplicate, in every respect that counts, the proceedings of some other day's cricket in some other place" – and yet, like any other enthusiast, he finds it difficult to tear himself away from the screen. Unlike most fans, however, Coetzee proceeds to analyse his fascination with the game in an engaging correspondence with Paul Auster.
The New Yorker has published Coetzee and Auster's letters on the matter, extracted from the book Here and Now, a collection of correspondence between the authors. In the first letter in the series, Coetzee admits to putting aside two or three books he was in the middle of reading in order to watch the cricket game between Australia and South Africa.
Both Coetzee and Auster call watching sport on TV an "utter waste of time", but they keep on indulging in this "guilty pleasure". Auster takes the aesthetic approach in explaining this phenomenon, commenting on the narrative component of sport and comparing it to performance art, while Coetzee takes the ethical route, referring to the need for heroes which sport satisfies.
The "crisis in world finance" that I wrote about last time seems set to continue into the new year. At this point, I think I should quit my role as commentator on economic affairs. I am reminded of Ezra Pound, whose unhingement began during the depression of the nineteen-thirties, when he convinced himself he was seeing things about how the economy worked that other people, wrapped up in fictions, were too blind to see: in short order, he turned himself into what Gertrude Stein called "a village explainer," Uncle Ez.

It is high summer in this hemisphere, and I spent most of Sunday sitting in front of a television screen (shades of Wall Street!) watching the third day of a five-day game of cricket between the national teams of Australia and South Africa. I was absorbed, I was emotionally involved, I tore myself away only reluctantly. In order to watch the game I put aside the two or three books I am in the middle of reading.
Book details
Image courtesy Lectura y Locura