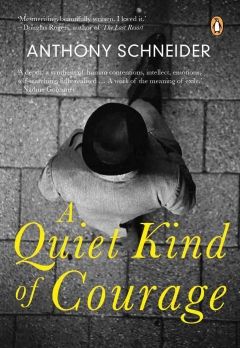 Sunday Times Lifestyle Magazine
New Yorker Anthony Schneider has been published in numerous literary magazines.
His novel, A Quiet Kind of Courage, is a fictionalised account of life as an active member in the ANC in the early '60s. Joe Slovo, Nelson Mandela, Rusty Bernstein and others make an appearance.
I fell in love with Lily Bart in Edith Wharton's House of Mirth, published in 1905. Set in New York, the novel is about a woman caught between passion and propriety, the yearnings of her heart and the strictures of the world around her. As the book drew to a close, I wanted more than anything to go in there and save her.
Dave Eggers's Hologram for a King is about another variety of tragic American – a humbled salesman. On a sales trip in Saudi Arabia, he awaits the king's visit, writes letters he will never send, and lances a growth on the back of his neck. Perpetually worried and mostly inept, Alan Clay has suffered as manufacturing has shrunk, jobs have moved offshore and the people he loves have left or been disappointed by him. The book is a parable about America's role in the world today.
Book details