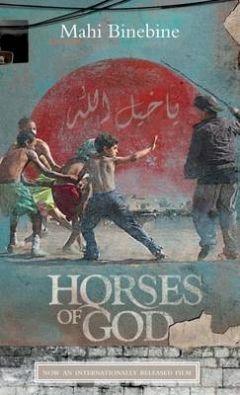 Warscapes has shared an excerpt from Moroccan author Mahi Binebine's Horses of God, which will be published in South Africa in May by Penguin Books.
Horses of God won an English PEN Award for Writing in Translation 2013 and this excerpt is preceded by an interesting note from translator Lulu Norman in which she explains the challenges of this translation and shares her method of collecting "lists of words, phrases and synonyms" that come to represent the book's themes:
Of all the Stars of Sidi Moumen, only Fuad was able to go to school, which was a few kilometers from the shantytown. He lived in an outhouse of the mosque where his father performed various duties: muezzin, caretaker, imam, as well as other more unpleasant but no less lucrative chores, such as laying out corpses, exorcizing the possessed (or presumed possessed), or reading the Koran at the cemetery. Fuad lived for only one thing: playing soccer with us, which he was categorically forbidden to do. Yet he was unquestionably a born striker; he alone could make the difference in a big tournament. As soon as he could escape his father's clutches, he'd be back in the team, and the matches would be unforgettable.
Book details