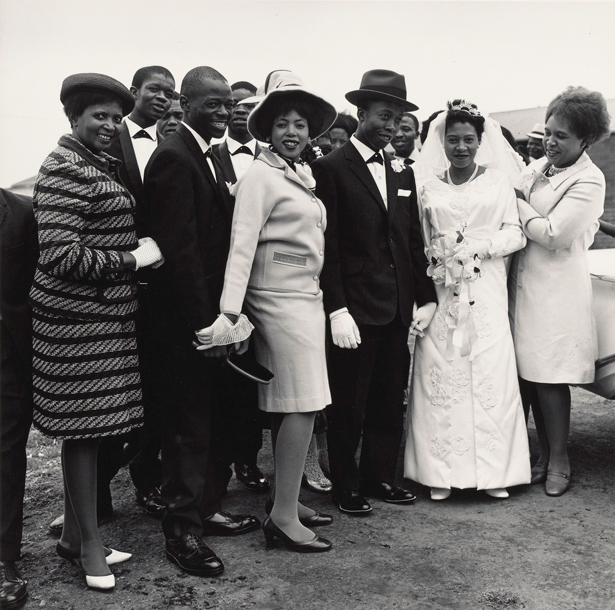 &nbsp>
Alert! David Goldblatt will be honoured with a Lifetime Achievement Award from the International Center of Photography (ICP) at the organisation's annual Infinity Awards, which will be held in New York on 1 May. In an announcement about this year's recipients, ICP Executive Director, Mark Robbins, said that, "We are pleased to recognize the achievement of this year's recipients including David Goldblatt, who has dedicated his career to not only documenting his native South Africa but also to teaching visual literacy and photographic skills to youth disadvantaged by the system of apartheid."
The International Center of Photography (ICP) will recognize seven honorees including David Goldblatt for Lifetime Achievement at the 29th Annual Infinity Awards gala event on Wednesday, May 1, 2013, at Pier Sixty, Chelsea Piers, in New York City. Celebrated at ICP's largest annual fundraiser, the Infinity Awards are widely respected as the leading honor for excellence in the field of photography. The full range of ICP's programs, including exhibitions, education, collections, and community outreach benefit from funds raised by the Infinity Awards.
Artslink published a statement from the Market Theatre Foundation congratulating Goldblatt:
The International Center of Photography (ICP) will award and recognise David Goldblatt with the Lifetime Achievement award at the Annual Infinity Awards.

This will be held on Wednesday, 1 May 2013, in New York City.
Another honour has also been bestowed on the famed photographer: eight of David Goldblatt's works have been purchased by California's Getty Museum. The museum's online magazine, The Getty Iris, reports that the works "represent some of Goldblatt's earliest and best-known projects from the 1960s to the 1980s, and all have been in his personal collection since they were created".
Museum Director Timothy Potts said that, "The disturbing power of Goldblatt's work is as great today as it was during the apartheid era he portrays. This is testament not only to the stark and shocking nature of his subject matter but also to the carefully structured composition and formal beauty of his images."
The Getty Museum has acquired eight photographs by David Goldblatt (b. 1930), one of South Africa's most important photographers. His candid photographs of racially divided neighborhoods and cities during apartheid are enduring historical documents, influencing a generation of photographers through images that provide a clear vision of the social and economic dichotomies that shaped South Africa under apartheid and continue to shape it today.
Book details
Image courtesy The Getty Iris