Renowned writer Antjie Krog and her family had been privileged to dine with former president Nelson Mandela at Bishopscourt. But when the photos they had taken at the event could not be developed, they came up with a creative plan to capture the precious memory. Krog shared this amusing story and picture with Books LIVE:
~ ~ ~ ~ ~ ~ ~ ~ ~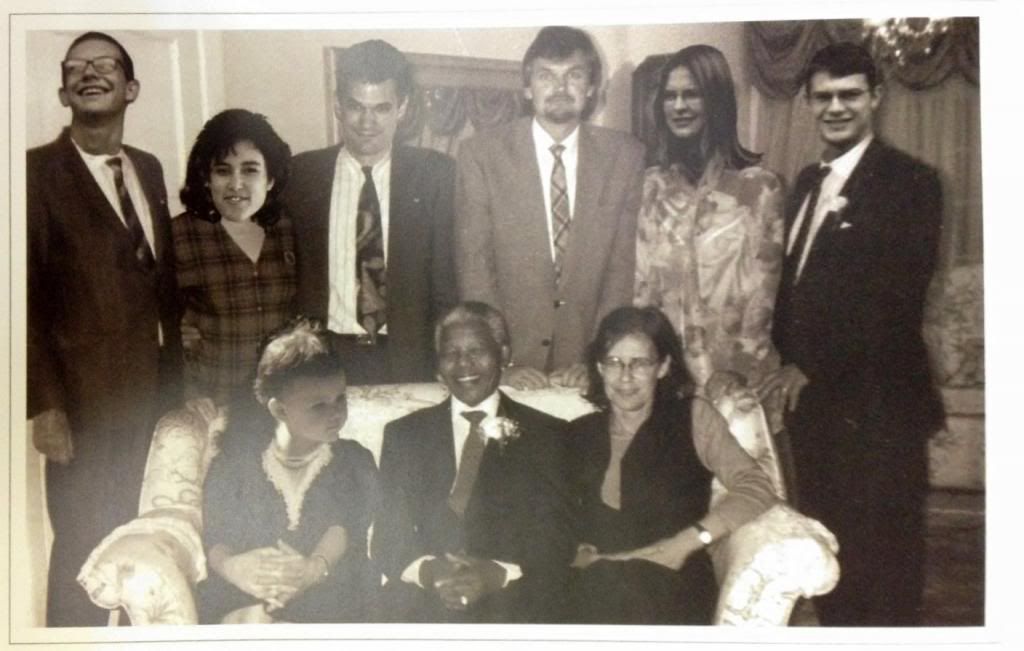 Nelson Mandela invited me and my family to have dinner with him at his house one evening in Bishopscourt, in Cape Town. My children literally dropped what they were doing and came from all over the country to be part of that most unimaginable of dinners. We fretted for hours about what to wear, what presents to take, etc. The dinner itself would forever from part of the private memories of my family. I do not want to talk about that. Afterwards, we had the usual photograph and my daughter, a journalist, brought a camera, "just in case". One of the staff took two photographs. We left.
After weeks of asking about the photograph she phones in tears: the film in the camera didn't turn, so we did not have a photo. Everybody was devastated. My daughter-in-law then took a photograph taken many, many years ago after the release of Nelson Mandela at the house of Allan and Elna Boesak and she superimposed photos of our family. So Mandela, myself and my husband, John, are real in the photo, but my one son is on the body of Allan Boesak, my other on the body of André Brink and the third on the body of Lang Dawid de Villiers. My daughter has the soft flowing dress of Elna, my daughter-in-law is Brink's previous wife and my first granddaughter (who was born a few months after the visit and was practically there with us) was superimposed on the body of the wife of Lang Dawid next to Mandela. So now we also have a photograph – like so many thousands of people!
Book details
eBook options – Download now!
---