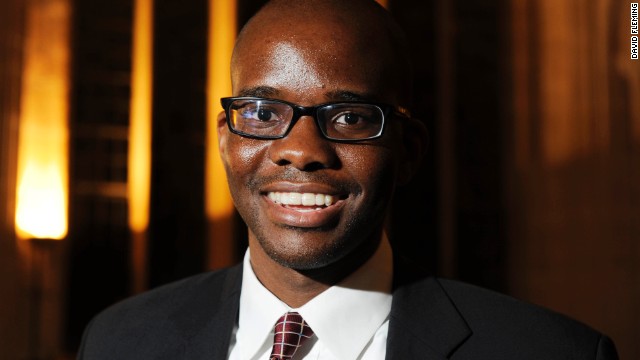 Quite a bit of controversy has surrounded the Caine Prize for African Writing, which was awarded to Tope Folarin for his short story "Miracle" last week. Chimamanda Nogzi Adichie came under fire for comments that showed an apparent disregard for the prize and its shortlistees, Africa is a Country commented on Nigeria's "dominance" of the prize and whether this meant that the judges were only interested in a particular kind of (clichéd) African story, and, following questions about Folarin's limited connection to Africa, Maaza Mengiste asked why African writers should always have to wrestle with the question of identity.
Simon Allison has also weighed in on the last point in an article for the Daily Maverick. Allison points out that, although Folarin's parents are Nigerian, this year's Caine Prize winner was born in America. "He has never lived in Nigeria, and rarely visited," he says. However, the Caine Prize itself is not very African, Allison notes, as it is "an inherently British initiative".
And does Folarin's African-ness or lack thereof matter in the end? Allison does not think so. "I'd err on the side of claiming more excellent African authors, rather than less – especially in today's globalised world where, more than ever before, identity is a fluid concept that doesn't obey simple distinctions of place or nationality," he writes.
This week, Nigerian-American author Tope Folarin won the Caine Prize for African Writing with Miracle, a delicate, powerful short story about a less-than-miraculous healing performed by a travelling Nigerian holy man, in an evangelical church in Texas.

It is, according to Gus Casely-Hayford, chair of the prize committee, "a delightful and beautifully paced narrative that is exquisitely observed and utterly compelling". I've read it. It's lovely.
Book details
Image courtesy CNN