The literary world was devastated to hear of the death of Ghaian poet Kofi Awoonor in the siege on Westgate Mall in Nairobi on Sunday.
The Storymoja festival, in which Awonoor was to take part, held a memorial for the celebrated 78 year old poet on Monday evening. Kwame Dawes, John Sibi-Okumu, Nii Parkes, Paula Kahumbu and Warsan Shire presented tributes. Teju Cole, Michael Onsando, Aghan Odero, Njeri Wangari, Binyavanga Wainaina and Billy Kahora read from Awonoor's work.
Watch Dawes read "The Weaver Bird" by Kofi Awoonor: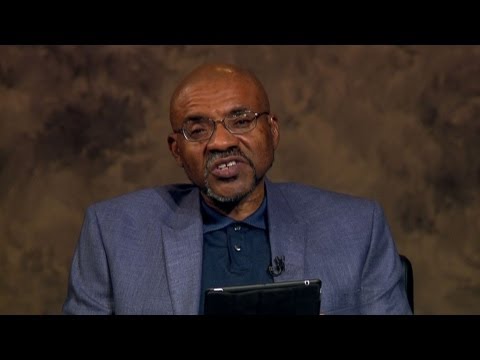 Dawes and Parkes reacted to the news of Awonoor's killing on Twitter:
And Dawes wrote the following tribute for Awonoor in the Wall Street Journal:
NAIROBI, Kenya–I will travel to Ghana to be present at the burial of Kofi Awoonor. I will because he is a great Ghanaian poet. I will because he is a remarkable African thinker and mentor. I will because he traveled to Jamaica from Ghana to bury my father, his dear friend and mentor, in 1984. I will because he is my uncle, my mother's cousin.

Last night, I received news that Kofi Awoonor, the Ghanaian poet, diplomat and academic had been shot to death by terrorists in the Westgate Mall in Nairobi, Kenya. I got the news in my hotel, which is about five minutes from the mall. The news came through diplomatic channels in Ghana. "Barring a miracle, we have lost him. Get some sleep, we have a long wake ahead." This was the note his protégé and fellow Ghanaian poet, Kofi Anyidoho, sent to me. The Ghanaian ambassador to Kenya and Awoonor's son later went to identify the body.
Read Storymoja's article on the memorial:
The tribute last night at the museum was moving, so in keeping with the depth, height, breadth and weight of the late professor's writing. The siege at Westgate is still ongoing and a climate of fear permeates the air, but about 150 people showed up. Love and respect were palpable in the room.
The memorial ended with a slideshow and an audio recording of Awoonor speaking about being unafraid of death, followed by prayer and the lighting of candles, reports Ghanaweb:
Storymoja Hay Festival organizers held a memorial tribute at the Louis Leakey Auditorium in Nairobi on Monday night, to celebrate the life and works of Ghanaian poet and diplomat, Professor Kofi Awoonor.

The bard was in the country to participate in the annual literary festival when he met an untimely death at the hands of terrorists in a siege on the Westgate Mall in Kenya's capital.
Brittle Paper published photos of the tributes:
Awoonor's remains arrived in Ghana yesterday where it was received by traditional leaders, top government officials, members of parliament and family members. The Washington Post reports that the family is planning a funeral for 3 October, followed by a state memorial service on 11 October and a final burial in Awoonor's hometown on 11 November.
Mourners sang funeral dirges and traditional leaders poured libations Wednesday for beloved poet Kofi Awoonor as hundreds gathered at the airport where his body was brought home days after he was slain in the Kenya mall terror attack.

Awoonor, 78, was a literary icon in his native Ghana, and was known worldwide for his innovative style that translated the rhythms of his Ewe language into English. He also was a veteran diplomat, and top government officials and members of parliament came to the airport.
Awonoor's poetry is "deeply rooted in the poetic and mythic traditions of the Ewe people in Ghana" writes Lyn Innes in The Guardian. Read her obituary the poet, diplomat and activist:
The African poet and novelist Kofi Awoonor has died aged 78 in the terrorist attack by al-Shabaab militants at the Westgate shopping mall in Nairobi. Awoonor was the most eminent of several African authors invited to participate in the Storymoja Hay festival, a celebration of writing and storytelling, in the Kenyan capital last week. His work was deeply rooted in the poetic and mythic traditions of the Ewe people in Ghana. He was also a diplomat and political activist who spent some time in prison when the party he supported was in opposition.

Born of mixed Togolese and Sierra Leonean ancestry in Wheta, south-eastern Ghana (then called the Gold Coast), he was originally named George Awoonor Williams and published his first collection, Rediscovery and Other Poems, under that name in 1964 while still a student at the University of Ghana. Those poems drew on the Ewe oral traditions he knew as a youth, and some of them have been frequently anthologised, such as the first of his Songs of Sorrow, an invocation of a traditional Ewe dirge, which includes these lines:
The introduction from Awonoor's forthcoming book, sadly his last, The Promise of Hope: New and Selected Poems, was shared by My Joy Online. Read the piece, written by Kofi Anyidoho, here:
Rediscovery, Kofi Awoonor's first collection of poems, was published in 1964 by Mbari Press, Ibadan. By a significant coincidence, The Promise of Hope, New and Selected Poems, is being released in 2014 by University of Nebraska Press.

In many ways, the new collection offers a unique opportunity for critical retrospection, a backwards glance over half a century of Awoonor's distinguished career as a Guardian of the Sacred Word.
One of Awonoor's final poems, "Across a New Dawn", has appeared in the Wall Street Journal:
ACROSS A NEW DAWN

Sometimes, we read the

lines in the green leaf

run our fingers over the

smooth of the precious wood

from our ancient trees;
Book details
Image courtesy Washington Post