Alert! Canadian writer Alice Munro has been awarded the 2013 Nobel Prize in Literature, it was announced by the Swedish Academy in Stockholm moments ago:
She however may yet be unaware of her prize:
The author is the 106th recipient of the award, and the thirteenth woman. She's also Canada's first Nobel laureate in Literature. The 2012 recipient was Chinese writer Mo Yan.
Munro, who now holds the rare double of both the Man Booker International Prize (2009) and the Nobel, is best-known for her short stories, which, in the main, chronicle life in a corner of southerwestern Ontario. Interestingly, she recently "retired" from writing after winning the Trillium Book Award for her book Dear Life, saying, after the award was presented, "it's nice to go out with a bang". No disrepect to the Trillium, but Murno has a slightly bigger bang on her hands now.
The official Nobel citation reads, simply, "master of the contemporary short story".
If you're not yet acquainted with Munro's work, this might be a good place to start:
The Munro book to read if you're only willing to read one: Selected Stories

The Munro book to read if you're only willing to read one but don't like the idea of reading a literary greatest hits album: The Beggar Maid. Published in 1977, The Beggar Maid is as close as Munro has ever come to writing a novel, but it actually does a better job than just about any novel I know of getting an entire, living human being onto the page. The book follows a woman named Rose all the way from her early childhood to her middle age, and never feels stretched. It's an extraordinarily high-grade steak that just happens to be served in slices.
Read Munro's short story, "Queenie":
Queenie said, 'Maybe you better stop calling me that,' and I said, 'What?'

'Stan doesn't like it,' she said. 'Queenie.'

It was a worse surprise to me to hear her say 'Stan' than to have her tell me to call her by her right name, which was Lena. But I could hardly expect her to go on calling him Mr Vorguilla, now that they were married, and had been for nearly two years. During that time I hadn't seen her, and for a moment when I saw her in the group of people waiting for the train at Union Station, I hadn't recognised her. Her hair was dyed black, and puffed up around her face in whatever style it was that in those days succeeded the beehive. Its beautiful corn-syrup colour – gold on top and dark underneath – as well as its silky length, was for ever lost. She wore a yellow print dress that skimmed her body and ended inches above her knees. The Cleopatra lines drawn heavily around her eyes, and the purply shadow, made her eyes seem smaller, not larger, as if they were deliberately hiding. She had pierced ears now, gold hoops swinging from them.
Earlier this year, speculation around Kenyan author Ngũgĩ wa Thiong'o's winning the Nobel reached fever pitch, but it seems African literary punters will have to wait at least another year for the prize to return to the continent.
That said, this year marks a milestone in African Nobel literary history: it's the 10th anniversary of JM Coetzee's awarding of the prize (2003). Doris Lessing, who can arguably be claimed by our continent, was awarded the prize in 2007.
Watch the announcement of the 2013 award, plus an interview with a member of the Swedish Academy: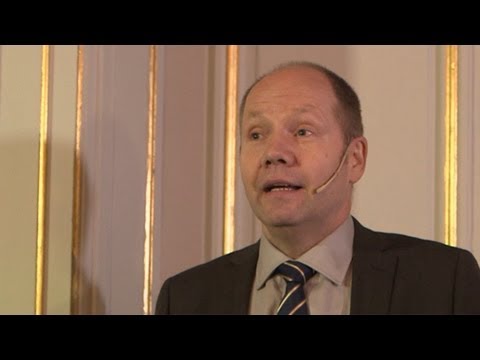 Alice Munro links
Book details
Image courtesy the Telegraph