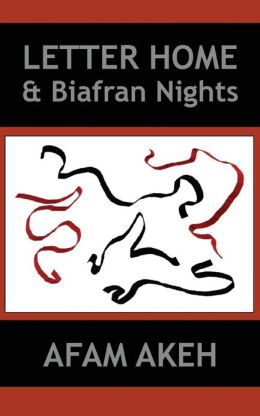 Niegerian poets Afam Akeh and Chielo Eze recently started the Centre for African Poetry, which will be publishing a triannual literary magazine, African Poetry. The magazine will be available for free on the Centre's website. Akeh was longlisted for the 2013 Nigeria Prize for Literature for Letter Home.
The Centre is still being developed but they have published their first interview with poet Kelwyn Sole:
Centre for African Poetry: In your most recent collection, Absent Tongues, you evidence a more personal narrative, still lyrical in parts as with your earlier works, say Love that is Night and The Blood of Our Silence, but with a more restrained, parabolic language. Is that part of what you are doing in Absent Tongues – somehow speaking in tongues, speaking in the sometimes coded or signed manner by which language aims to both evidence and mask meaning in your country?

Kelwyn Sole: The original impetus behind Absent Tongues is one that is fairly consistent in my work: a concern about who has the power of utterance and representation, as against the person or people being spoken about. While this is a dilemma without a solution (in one of his poems, Hans Magnus Enzensberger says "…it is someone else, / always someone else, / who does the talking, /… because he / who is being talked about, / keeps his silence"), it remains a compelling issue for me – to remind my readers, but also to remind myself in the process, of the provisional nature of any writer's utterance. It's not only a literary question about authorship, but also a social and political question about authority: along with all other writers and performers, I create in a country where the right to speak is afforded very few, and the platform to make one's views public is afforded even fewer.
Book details