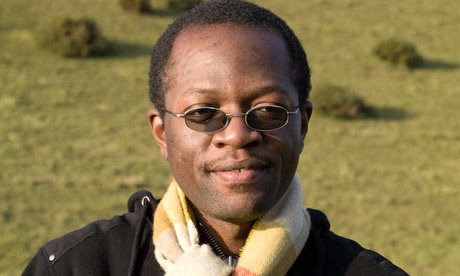 The Zimbabwean literary culture has been in a "protracted childhood" says Tinashe Mushakavanhu, editor of State of the Nation: Contemporary Zimbabwean Poetry. In an interview with Stanely Mushava of the Zimbabwean Herald, Mushakavanhu comments on the "relatively small" Zimbabwean literary scene that "can be very claustrophobic". However, he says that "a new Zimbabwean literature is also emerging", which he describes as breaking with the previous phase.
Asked who the most exciting Zimbabwean writers are at the moment, Mushakavanhu mentions NoViolet Bulawayo, Brian Chikwava, Ian Holding, Petina Gappah, Andrea Eames, Tendai Huchu, and Novuyo Rosa Tshuma.

Mushakavanhu also addresses the debate about what constitutes "African" writing and whether some African writers are pandering to Western ideas of the "Dark Continent". He says that the problem lies in the fact that the editing, publishing and consumption of African literature takes place outside the continent. The Western market, Mushakavanhu says, is "desperately looking for authentic, contemporary representations of life in Joseph Conrad's 'heart of darkness'" and "the younger generation of 'expatriate' writers from Africa" have been all too eager to oblige.
What's your view on the debate about whether African writers are recycling stereotypes on the continent from global media institutions?

The problem lies in the fact that African literature is being produced more as a commodity than as a value. The production (editorial, publishing) and consumption (marketing) of African literature is largely in the hands of outsiders.
Book details
Image courtesy The Guardian