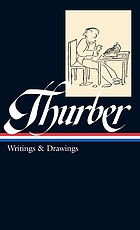 In 1939 The New Yorker published a short story by the beloved humorist and author James Thurber called "The Secret Life of Walter Mitty". The 2,100 word story sketches the boring, mundane life of a man who escapes his reality through extravagant daydreams. It was so well received that it is often described as one of the most anthologized American short stories, being included in classic collections such as The Norton Anthology of Short Stories.
Over the years there have been many projects which were inspired by this work of fiction, including a 1947 film adaptation by Ken Eglund and Everett Freeman which was highly criticized by the author (as can be seen in the book The Thurber Letters: The Wit, Wisdom and Surprising Life of James Thurber).
The youngest adaptation of "The Secret Life of Walter Mitty" is Ben Stiller's latest film of the same name, in which he wears two hats: actor and director. The film, which was released during the final stretch of 2013, appears to have underwhelmed critics receiving mostly negative to 'meh' reviews. If you haven't seen it yet, read the story here before heading out to watch it:
"We're going through!" The Commander's voice was like thin ice breaking. He wore his full-dress uniform, with the heavily braided white cap pulled down rakishly over one cold gray eye. "We can't make it, sir. It's spoiling for a hurricane, if you ask me." "I'm not asking you, Lieutenant Berg," said the Commander. "Throw on the power lights! Rev her up to 8,500! We're going through!" The pounding of the cylinders increased: ta-pocketa-pocketa-pocketa-pocketa-pocketa. The Commander stared at the ice forming on the pilot window. He walked over and twisted a row of complicated dials. "Switch on No. 8 auxiliary!" he shouted. "Switch on No. 8 auxiliary!" repeated Lieutenant Berg. "Full strength in No. 3 turret!" shouted the Commander. "Full strength in No. 3 turret!" The crew, bending to their various tasks in the huge, hurtling eight-engined Navy hydroplane, looked at each other and grinned. "The Old Man'll get us through," they said to one another. "The Old Man ain't afraid of Hell!" . . .
Watch the trailer of Ben Stiller's movie, also staring Adam Scott, Sean Penn and Kristen Wiig:
Book details