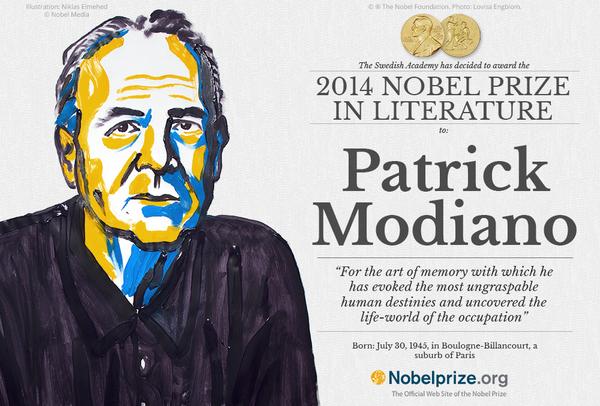 The Swedish press reports that French author Patrick Modiano is "totalt chockad" at being awarded the Nobel Prize in Literature today.
The Swedish Academy, who select the Nobel Laureate in Literature, made the announcement in Stockholm today at 1 PM. However, the society's permanent secretary Peter Englund said at the press conference: "We haven't established contact yet, but I hope to do it soon."
Sveriges Television AB report that Modiano, who tends to shy away from media attention, was sitting in a restaurant with his wife when he heard the news.
Read the report, translated from the Swedish by Google:
"Total shock"
Richard Pascale, press contact at Modianos French publishing house, has spoken with Modiano after he learned that he had been awarded the prize and so here she describes his reaction:

- Total shocked, did not think it was possible.

- He was sitting in a restaurant with his wife and ate lunch when he was told he won. He was very happy and laughed and the wife wept with happiness, says Pascale Richard to SVT.
69-year-old Modiano, who is known for his postmodern detective fiction, beat perennial bookies' favourites Haruki Murakami and Ngũgĩ wa Thiong'o, and is France's 11th Literature Laureate.
Book details
Image courtesy of The Nobel Prize on Twitter