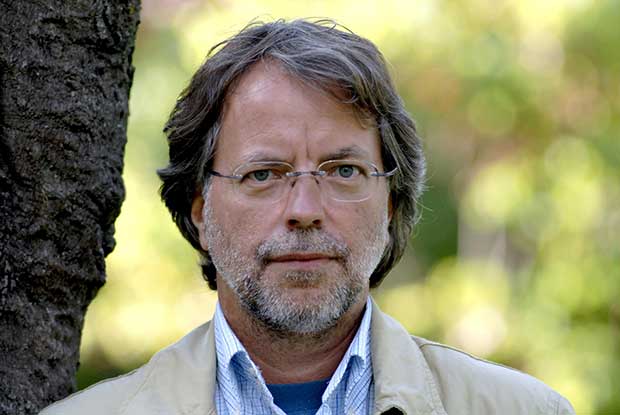 Mozambique author Mia Couto has received the 2014 Neustadt International Prize for Literature, becoming the first Mozambican author to be honoured with the prestigious title.
Couto was announced as the winner of the Neustadt International Prize for Literature late last year, and was finally awarded the honour last Friday.
"He is a novelist, short story writer, essayist, and biologist, a writer whose first novel Sleepwalking Land has been called one of the best African books of the twentieth-century," Dennis Abrahams writes for Publishing Perspectives. "Mia Couto has been described by Niyi Afalabi as a 'revolutionary optimist' and by translator David Brookshaw as the "most original and prolific voice of his generation."
Abrahams interviewed Couto, asking him about his identity as an African writer, the preconceptions the rest of the world has about African literature, the links between him and other prolific African writers and the loss of the tradition of oral storytelling in Africa.
"There's this entity called 'Africa' – we know that it's imaginary, it's an invention, there are so many Africans and so many literatures in Africa, and when you consider a kind of division that is inherited by colonialism – there's Lusophone, Anglophone, Francophone, African … you package this as a kind of one thing and it's not of course. You don't talk the same way about European literature. I understand it as a kind of marketing thing, so maybe instead of fighting against it, let us say that it doesn't exist, but, as I learned from the guerilla movement, we should take advantage of the moment and the fragilities of the system," Couto says.
Read the article for more of Couto's poignant views:
What preconceptions do you see the rest of the world as having about African literature?

It's not just the rest of the world. Africans have often incorporated some of these prejudices. One of them is that Africans are supposed to talk about Africa. That's a stereotype of Africa, you don't think that it's a problem that an American writer will write about India or Europe, or some other place, we think that it's natural that someone from America is doing research in Africa about topology or sociology, but it's strange that an African guy would come to America and do anthropological studies, and so we have that deeply rooted in ourselves. You expect that from an African author you will have authenticity, and that's something you don't ask for from a European writer or any other writer. But that's slowly changing. We are becoming free of that imposition or stamp of needing poverty and huts, or even worse, witch doctors and dancing around the fire. We see the reaction when people go to Cape Town or Nairobi or Johannesburg and they say "this is not Africa." Why can't we have the right to have diverse urban areas?
Addressing students at the University of Oklahoma during the 2014 Neustadt Festival of International Literature & Culture, Couto said: "We have fallen in the temptation of a single story against which the Nigerian writer Chimamanda Ngozi Adichie so eloquently warned us." Katherine Parker reported on the event:
"…The Neustadt Prize creates bridges, when I say this let us think of the song 'Bridge Over Troubled Water' by Paul Simon, to create bridges where there is distance and worse than that. It's good to know that literature can help build bridges. In a world that imagines the proximity between cultures are totally dissolved by technology not solutions."
Couto said that as a child his parents, Portuguese immigrants, would tell him stories of their life in Portugal and that through their storytelling he realized that they were able to erase distance and time and return to Portugal.
Book details
Image courtesy of Neustadt Prize