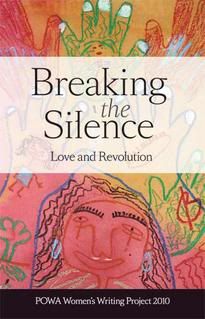 People Opposing Women Abuse (POWA) invites you to a free writing workshop in Cape Town. The POWA Women's Writing Project has extended its workshops to various provinces and participants will explore the writing of poetry, short stories and personal essays.
The writing workshop will take place at the Artscape Resource Centre on Saturday, 29 November, and Sunday, 30 November 2014, from 9 AM to 3 PM. RSVP before 26 November to secure a place.
Participants will have the opportunity to submit their work to the 2014 anthology, Breaking the Silence: Painting my future. Previous titles emerging from the project include Breaking the Silence: Sisterhood and Breaking the Silence: Love and Revolution.
Don't miss it!
Event Details
Book details