Chimamanda Ngozi Adichie, awards, literary controversy and free cake – topics that are sure web traffic drivers for Books LIVE. This year, however, all were trumped by Haruki Murakami.
A Sunday Read featuring a new short story by Murakami entitled "Scheherazade" had a mini-viral run, and despite being published towards the end of the year it is by far our most-clicked story of 2014.
The following are the 10 biggest stories from Books LIVE this year, according to our web analytics:
1. Sunday Read: Haruki Murakami's Short Story "Scheherazade" – A Man Who Can't Leave His House and His Eccentric Nurse
The New Yorker published a previously untranslated short story by Haruki Murakami – the Japanese author who has been bookies' favourite to win the Nobel Prize in Literature for many years. 2014 proved to not be his turn, once again, with this year's Nobel prize going to French author Patrick Modiano.
Murakami's story, titled "Scheherazade", is about a man called Habara who cannot leave his house (for reasons not shared with the reader). He keeps a diary where he writes about the stories told to him by someone he calls Scheherazade, an eccentric woman who takes care of his needs.
* * * * *
2. Chimamanda Ngozi Adichie Lays Down the Law in Awkward Swedish Interview
In what turned out to be a bizarre clash of cultures, Chimamanda Ngozi Adichie was interviewed by Swedish film critic Jannike Åhlund at the Göteborg International Film Festival in February.
The renowned Nigerian author, who made headlines when she was sampled on Beyoncé's latest album, begins to show signs of exasperation just nine minutes into the conversation, when Åhlund calls Half of a Yellow Sun a "Nigerian Gone with the Wind". Adichie responds archly: "Um, I think it's better than Gone With the Wind …"
But the interview gets really awkward when Åhlund mentions that actress Thandie Newton, who plays the female lead in the film version of Half of a Yellow Sun, is "very white". Adichie hits back with, "Maybe this is a good time to talk about 'The Different Ranges of Colour in which Black People Come' …" adding that it worries her that "to be authentically African, the darker the better", and good-humouredly pointing out that her brother is lighter than Newton.
Keep reading, and watch the video
* * * * *
3. Banting, women and rage by Helen Moffett
I've stayed clear of the great Noakes/low-carb/Banting debate-cum-frenzy that has seized South Africa and especially Cape Town, not least because Tim is a friend and co-author. He gave me the opportunity to help write Bob Woolmer's life work, which we brought to completion (in large part thanks to our editor, Tom Eaton, and the wonderful team at Struik) after Bob's tragic death. There was something rare and special about that experience, and it's no exaggeration to say it changed my life. So Tim is not an ordinary colleague, and I've watched the fur fly over his latest enthusiasm from a distance only.
* * * * *
4. Chimamanda Ngozi Adichie Describes the President Nigeria Needs and Reacts to Censorship of Half of a Yellow Sun Film
In moving pieces for the The New Yorker and The Scoop, Chimamanda Ngozi Adichie addresses the Boko Haram kidnapping crisis in Nigeria, the country's loss of faith in its leadership, and the censorship of the film of her novel, Half of a Yellow Sun.
"I want President Jonathan to be consumed, utterly consumed, by the state of insecurity in Nigeria. I want him to make security a priority, and make it seem like a priority. I want a president consumed by the urgency of now, who rejects the false idea of keeping up appearances while the country is mired in terror and uncertainty," she writes.
* * * * *
5. Free Sunday Times eBook: Food Weekly 50 Best Chocolate Cakes – Readers' Recipes
Warning: High Deliciousness Factor. The Sunday Times presents the following free ebook, containing the 50 best chocolate cake recipes from Sunday Times Food Weekly readers.
The recipes include old favourites like Chocolate Ganache Cake, and more adventurish recipes like Chocolate Velvet Cake with White Chocolate Peanut Butter Custard and Salted Caramel Popcorn.
View the book here (or download it directly here) – but beware, do not attempt to read on an empty stomach.
* * * * *
6. The 2014 Sunday Times Fiction Prize Longlist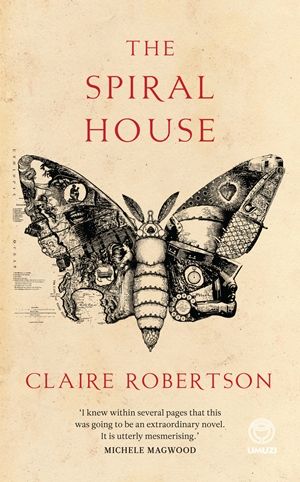 The longlist for the 2014 Sunday Times Fiction Prize was announced in May.
With an ever-increasing number of books being entered for the Sunday Times Literary Awards, formal longlists were constituted for the first time this year, curated by the award chairs in consultation with conveners Ben Williams and Michele Magwood.
The shortlists were revealed at the Franschhoek Literary Festival, and the winners, Max du Preez and debut novelist Claire Robertson, were announced in June.
* * * * *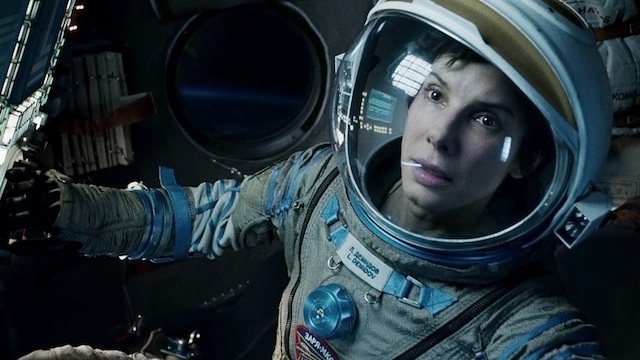 7. Koos Kombuis Plays Small but Critical Role in Tess Gerritsen Suing Warner Bros Over Gravity
A blog post Koos Kombuis wrote back in January for Channel24 about the similarities between the film Gravity and Tess Gerritsen's novel of the same name has proved prescient, as the Chinese-American author is pursuing legal action against Warner Bros.
The film, a science fiction thriller starring George Clooney and Sandra Bullock, won seven Oscars. In his January article for Channel24, Kombuis calls it "one of the best damn movies that had ever been made". However, a chance purchase in a second hand bookshop raised his suspicions that the film's premise might not be an original one, and he said: "In my mind, this could very well be one of the most blatant and brazen acts of plagiarism ever seen in Hollywood!"
As the case slowly progressed, Gerritsen wrote to Kombuis thanking him for "speaking his mind" when even she did not believe the accusations, and the two authors discussed the case on Twitter. Kombuis told Books LIVE the incident "has got me really excited", especially "to have received a letter from the great author herself!"
* * * * *
8. South Africans Dominate the Longlist for 2014 Etisalat Prize for Literature
Four South Africans – Nadia Davids, Justin Fox, Imran Garda and Songeziwe Mahlangu – made the longlist of nine for the 2014 Etisalat Prize for Literature for debut fiction in November.
Etisalat Nigeria CEO Matthew Willsher said the longlist fulfilled the purpose of the prize: "Five of the nine finalists are books authored by women; one of the nine finalists is a Nigerian citizen and two are from Nigeria/American and Nigerian/Ghana decent. The longlist also features writers from South Africa, Uganda and Zimbabwe."
In December the three shortlisted authors were announced, with Davids and Mahlangu making the cut.
The overall winner, who will be announced on 22 February, 2015, receives £15 000, an engraved Montblanc Meisterstück pen and a fellowship at the University of East Anglia.
* * * * *
9. Redi Tlhabi Responds to Endings and Beginnings Controversy on Twitter
Something of a controversy broke out around Redi Tlhabi's 2013 Sunday Times Alan Paton Award-winning book, Endings and Beginnings: A Story of Healing in April.
Tlhabi's debut book details the uncomfortably close friendship she formed with a much older neighbourhood gangster, identified only as Mabegzo, when she was just 11 years old. Tlhabi unpacks their relationship, which began after the murder of her father, but also examines the larger social context of a South African society beset by gender violence.
In an interview with Antony Altbeker, Tlhabi explained that it was a combination of both factors that compelled her to write the book: "The fact that the world is still so hostile to women, to young girls and to the poor, persuaded me that I should share my story."
Mabegzo is eventually killed, and Tlhabi describes coming across his body while walking home from school in Orlando East in 1989. However, The Citizen spoke to a woman claiming to be the "real family" of Mabegzo, who called Endings and Beginnings a "complete lie".
* * * * *
10. The Twenty in 20 Final List: the Best Short Stories of South Africa's Democracy
In July, Books LIVE unveiled the final list of short stories for the Twenty in 20 project, a Twenty Years of Freedom initiative whose aim was to identify the best South African short fiction published in English during the past two decades of democracy.
The project was a collaboration between Books LIVE, Short Story Day Africa and the Department of Arts and Culture.
A longlist of 50 stories – generated by over 200 submissions from Books LIVE readers – was whittled down to a final list of 20 works of fiction that will stand as South Africa's best since 1994.
The anthology, Twenty in 20: The Best Short Stories of South Africa's 20 Years of Democracy, was launched at the start of National Book Week in September.
* * * * *
Book details