Watch a video in which celebrated French-Algerian author Yasmina Khadra shares his views on literature, freedom of speech, and the fact that the gunmen in the Charlie Hebdo attack were Algerian.
Khadra, whose real name is Mohammed Moulessehoul, is a former officer in the Algerian army who adopted a female pseudonym – his wife's name – to protect himself against censorship, only revealing his true identity in 2001 when he left Algeria for France.
It has been revealed that the Charlie Hebdo gunmen, Saïd and Chérif Kouachi, were born in France to Algerian immigrant parents. But Khadra says he does not want to dwell on their nationality.
"For me, the murder doesn't have an identity," he says. "It doesn't have a nationality. It is characterised, it is identified by its wrongdoing. So I shouldn't suddenly have to feel guilty because he's Algerian. We've got to stop making this link that shouldn't exist between where a murderer comes from and his act. We have to focus on the act, and nothing more."
Khadra says he was "shocked" by the attack, despite coming from "a country where 200,000 people died, where we went through a horribly dark time".
Referring to the 70 journalists who were killed in the Algerian Civil War, Khadra said: "Algeria has lost more journalists than the rest of the world put together, you know?
"So I don't have the right to be Charlie. I can only invite Charlie to join the rest of us. Because we were the first victims, and when Algeria lived through its tragedy, it was completely isolated from the world; no-one was interested, and our heroes were passed off as assassins, as criminals. In the 2000s, they used to say that Algeria didn't have any terrorists, that it was the military that killed people, and I still pay for having defended the truth."
Watch the video: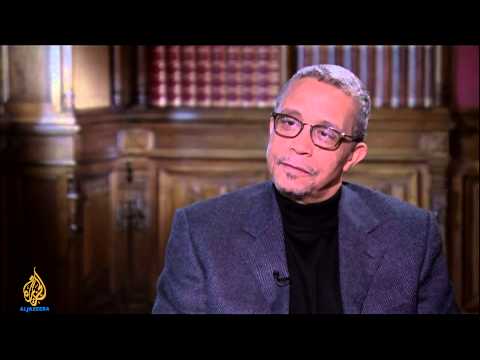 Book details
Image from YouTube