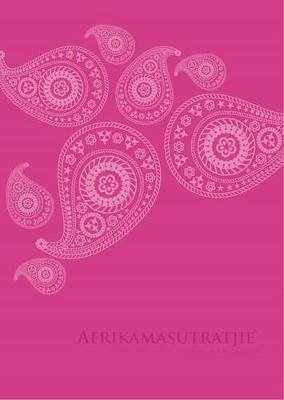 Alert! Unisa Press will be officially bestowing the annual Hiddingh-Currie Award during the Research and Innovation Week from 2 to 6 March 2015. The recipient of the award is Afrikamasutra by Ilse de Korte (née Groenewald).
The prize is awarded to works published by the Press and distinguished by academic excellence. The award, which originates in the Hiddingh-Currie Memorial Fund, strives to encourage high quality academic research and publishing and commemorates the contributions of William Hiddingh and Donald Currie towards higher education in South Africa.
Professor Michael de Jongh was the 2013 recipient of the award for his seminal work on the descendants of the /Xam (San/Bushmen) entitled Roots and Routes: Karretjie People of the Great Karoo: The Marginalisation of a South African First People.
Afrikamasutra is the sensual Afrikaans version of the Kama Sutra by Vatsayayana and contains quirky and creative illustrations by local artists Diek Grobler, Hardus Koekemoer and Marna Schoeman. The pocket-sized version, Afrikamasutratjie, was published in 2014 and both books capture the essence of the Kama Sutra – love, respect and spirituality.
Book details