On Monday, 2 February, André Brink received the honorary doctorate bestowed on him by the Belgian Francophone Université catholique de Louvain (UCL), Louvain-la-Neuve, during an extravagant ceremony held at the Aula Magna exhibition centre and auditorium.

Eve Ensler and Jean-Claude Guillebaud received honorary doctorates during the same ceremony, being celebrated along with Brink for their contribution to the greater literary canon with specific regard to resistance, pushing boundaries and alerting society to the things that really matter.
UCL captured every moment of the ceremony, sharing a beautiful documentary-style video that includes all the speeches made on the evening and interviews with various voices.
Brink is introduced and praised extensively by Professor Martin Buysse at 30:15 and takes the stage at 37:52 to be awarded the honorary doctorate by the rector for UCL, Vincent Blondel.
At 41:38 Brink delivers his address, expressing his gratitude to those present and especially those who continue to probe and study, always searching for more and probing for a response. During his address he insists that, if we did not search, if we did not pose questions, there would be no adventure. "Essentially it is all that matters: to continue looking for a response," Brink says.
Watch the video (all in French, no subtitles):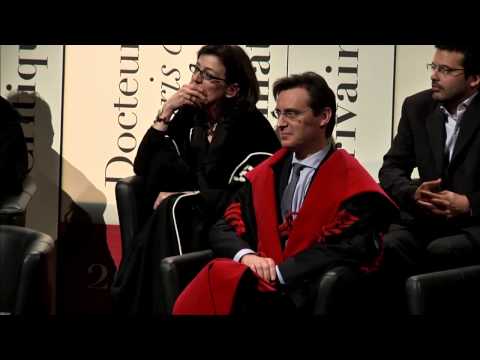 However, if you don't have time to watch the entire ceremony, the university has also created a short video clip showing the highlights from the two day celebration of these writerly voices. It includes striking images of Brink: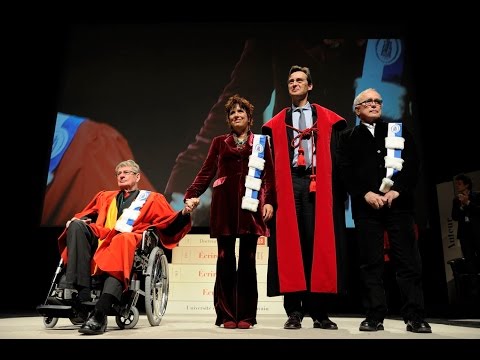 All news and activity on social media relating to this event has been captured by UCL on a special Storify platform. Have a look:
Book details
Rise and Fall of Apartheid: Photography and the Bureaucracy of Everyday Life edited by Okwui Enwezor, Rory Bester
EAN: 9783791352800
Find this book with BOOK Finder!
Image courtesy of Hélène Ryckmans