This year holds a lot in store for fans of South African fiction and non-fiction. Take a look at our selection of the books to look out for in the first half of 2015.
On the fiction side, there are new books from Ivan Vladislavić, Henrietta Rose-Innes, Niq Mhlongo, Finuala Dowling, Christopher Hope and Sifiso Mzobe, to name just a few, as well as a number of promising debut novels.
As for non-fiction, Alex Eliseev's eagerly anticipated book on the Betty Ketani Murder is out in March, there is a collection of letters by Dora Taylor, Lilian Ngoyi and Bessie Head, edited by MJ Daymond, as well as David Attwell's Face to Face with Time: JM Coetzee and the Life of Writing.
If you think we've left something out, feel free to let us know in the comments below, or on Facebook or Twitter.
Without further ado, have a look at our list:
Note: Covers are subject to change, and information was provided by the publishers
JANUARY
Hunger Eats a Man, by Nkosinathi Sithole
Penguin Books
Fiction
When Father Gumede, known as Priest, loses his job as a farmhand, he realises he can't afford to love his neighbour as he does himself. Despondent and enraged, Priest cuts off all ties to the church and politics, determined to make a living – at whatever cost.
It will take a strange story written by his son Sandile – a comical, terrifying and prophetic tale in which the downtrodden rise up to march on the wealth of a neighbouring suburb – to show Priest the hope and humanity inherent in the human spirit.
Beautifully poetic, funny and highly relevant, Nkosinathi Sithole's debut novel highlights the ongoing plight of many rural South Africans and the power of a community working together to bring about change.
Burning Table Mountain, by Simon Pooley
UCT Press
Non-fiction
In January 2000, two wildfires torched more than 8 000 ha of the Cape Peninsula, swept through the Table Mountain National Park, and burned houses and property. There were more than 120 fires in the region on that one 'fire-storm Sunday'.
The challenges faced in the Cape are shared by major cities and nature reserves in similar Mediterranean-type ecosystems in the USA, Australia and Mediterranean Europe. Wildfire has destroyed hundreds of thousands of hectares and killed people in Greece, Australia and the United States. It has become a global, and a local, research and management challenge.
In Burning Table Mountain the author tackles the environmental and social challenges of fire management on the wildland-urban interface of South Africa's Cape Peninsula, where a UNESCO World Heritage Site for Nature protects the unique fynbos vegetation and incorporates the iconic Table Mountain, and abuts the suburbs, townships and informal settlements of South Africa's parliamentary capital.
The Victoria Mxenge Housing Project, by Salma Ismail
UCT Press
Non-fiction
At the beginning of South Africa's democratic change, in 1994, the Victoria Mxenge Housing Project was founded by a group of 12 women who lived in shacks on the barren outskirts of Cape Town. These women had come from rural areas and were poor, vulnerable and semi-literate. Yet they learned how to build, negotiate with the government and NGOs, architects and building experts, and form alliances with homeless social movements locally and internationally, in India and Brazil. The desolate piece of land they occupied is now a thriving, sustainable community of more than 5 000 houses.
Race, Class and Power: Harold Wolpe and the Radical Critique of Apartheid, by Steven Friedman
UKZN Press
Non-fiction
Harold Wolpe was arguably the most influential theorist of this generation. His writing played a major role in a revolution in thought and his celebrated escape from prison in the 1960s made him a symbol of alternative action.
Race, Class and Power clearly and insightfully examines Wolpe's work in the political, intellectual and social contexts in which it was developed and to which it gave form. Drawing on interviews with those he worked with, disagreed with and inspired, the book also maps his influence on ideas and the culture that emerged in anti-apartheid circles in the 1970s. Wolpe's writing is a prism through which South African society can be viewed; this book is an intellectual biography both of Wolpe and of South Africa's left.
FEBRUARY
Terra Incognita, this year's Short Story Day Africa anthology
Modjaji Books
Fiction (Short Stories)
Diane Awerbuck was announced as this year's Short Story Day Africa winner, for her short story "Leatherman", which judges Richard de Nooy, Samuel Kolawole and Jared Shurin called "dark, twisted and visceral". You can read the full story here.
In second place was "Ape Shit" by Sylvia Schlettwein (Namibia), third was "In the Water" by Kerstin Hall (South Africa) and an Honourable Mention was given out for "The Corpse" by Sese Yane (Kenya).
Read more about the design of the cover on Short Story Day Africa's Books LIVE blog.
Love in the Time of Contempt: Consolations for Parents of Teenagers, by Joanne Fedler
Jacana Media
Non-fiction
Joanne Fedler is an internationally bestselling author of eight books including When Hungry, Eat. Her books have sold over 600 000 copies worldwide. She graduated from Yale with a Masters of Law, is an ex-women's rights advocate, law lecturer, and was once made Asshole of the Month by Hustler magazine for her work against violence pornography. She is an inspirational speaker and writing mentor and takes women on writing retreats and adventures. She writes for various magazines and newspapers. Joanne was born in South Africa and now lives in Sydney.
Showdown at the Red Lion: The Life and Times of Jack McLoughlin, 1859–1910, by Charles van Onselen
Jonathan Ball
Non-fiction
Johannesburg was – and is – the Frontier of Money. Within months of its founding, the mining camp was host to organised crime: the African 'Regiment of the Hills' and 'Irish Brigade' bandits. Bars, brothels, boarding houses and hotels oozed testosterone and violence, and the use of fists and guns was commonplace. Beyond the chaos were clear signs of another struggle, one to maintain control, honour and order within the emerging male and mining dominated culture. In the underworld, the dictum of 'honour among thieves', as well as a hatred of informers, testified to attempts at self-regulation. A 'real man' did not take advantage of an opponent by employing underhand tactics. It had to be a 'fair fight' if a man was to be respected.
This was the world that 'One-armed Jack' McLoughlin – brigand, soldier, sailor, mercenary, burglar, highwayman and safe-cracker – entered in the early 1890s to become Johannesburg's most infamous 'Irish' anti-hero and social bandit. McLoughlin's infatuation with George Stevenson prompted him to recruit the young Englishman into his gang of safe-crackers but 'Stevo' was a man with a past and primed for personal and professional betrayal. It was a deadly mixture. Honour could only be retrieved through a Showdown at the Red Lion.
In 1995, Van Onselen's biography of the life and times of Kas Maine, a black sharecropper, The Seed is Mine, won the Alan Paton Prize.
What Will People Say, by Rehana Rossouw
Jacana Media
Fiction
What Will People Say tells the story of the Fourie family, residents of Hanover Park in the Cape Flats during the height of the struggle era.
Rehana Rossouw was born in Cape Town, but lives in Johannesburg. She has been a journalist for three decades and has also taught journalism and creative writing. She has a Master's in Creative Writing from Wits University.





Beastkeeper, by Cat Hellisen
Henry Holt & Company, Inc. (US)
Fiction (Young Adult)
The latest novel from one of South Africa's top fantasy exports, Cat Hellisen, author of When the Sea is Rising Red and House of Sand and Secrets. Beastkeeper is a retelling of Beauty and the Beast, and has been getting some great reviews overseas.







Wasted, by Mark Winkler
Kwela
Fiction
Winkler's first novel, An Exceptionally Simple Theory (of Absolutely Everything), was was published in early 2013.
Wasted is described as "a pop culture Crime and Punishment set in a dark and twisted version of Cape Town – a novel that takes the reader into the very heart of what it is to be human".
The Shadow of the Hummingbird, by Athol Fugard
Human & Rousseau
Fiction (Drama)
In The Shadow of the Hummingbird, Fugard explores the loss of innocence and a sense of wonder at the fleeting beauty of the world. The play involves Oupa and his grandson Boba, played out against the grandfather's troubled relationship with his son.
The Shadow of the Hummingbird has strong autobiographical roots: Like Fugard, Oupa is a South African living in California.
First performed at the Long Wharf Theatre in New Haven, USA, the play was staged in Cape Town, Johannesburg and Bloemfontein in 2014. Fugard returned to the stage for the the first time in 15 years to play the role of Oupa.
Click here for more


A Slim, Green Silence, by Beverley Rycroft
Umuzi
Fiction
The debut novel from Beverley Rycroft, whose first collection of poems, Missing, took the 2012 Ingrid Jonker Prize.
A Slim, Green Silence is a beautifully crafted novel, set in a small South African town in 1995.





The Space Between the Space Between, by John Hunt
Umuzi
Fiction
Hunt is the co-founder of the advertising agency network TBWA\Hunt Lascaris and is currently Worldwide Creative Director of TBWA. The Space Between the Space Between is and entertaining, wise novel that contemplates loss and healing.
Click here for an excerpt





Water stories, edited by Mary Lange
Unisa Press
Non-fiction
When Mary Lange asked a group of Upington women: "What do you know about the Water Snake?", this triggered a set of lyrical short stories, in an attempt to capture the myth of the water snake.
The women's response to Lange's question formed the basis for the Water Stories, here published with a set of original drawings by regional artist Betta Steyn.

MARCH
What About Meera, by ZP Dala
Umuzi
Fiction
ZP Dala is a freelance writer who has degrees in physiotherapy and psychology. Her writing has been published in a number of print publications and her short stories have received several awards. She has lived and worked in Dublin, Ireland, and currently lives in Durban, where she is a psychologist at a school for autistic children.
What About Meera is the story of a woman who flees a toxic marriage in South Africa, and starts a new life in Dublin. But she begins a doomed relationship, which uncovers frightening truths about her childhood in rural KwaZulu-Natal.
Dala's debut novel evokes the streets of the Irish capital and the Indian community of Tongaat in rich detail.
The Chameleon House, by Melissa de Villiers
Modjaji Books
Fiction (Short Stories)
In her finely woven collection of stories – spanning South Africa, London and Singapore – Melissa de Villiers deftly probes the ambiguities of different kinds of love and empathy as she brings a variety of people closer together in unexpected ways.
De Villiers was born in Grahamstown and is a graduate of Rhodes University. She earned a Master of Arts Degree from Birkbeck, University of London, and divides her time between South Africa and Singapore.
The Chameleon House is De Villiers' debut collection, and shows off her powerfully condensed, poetic style.
Everyday Matters: Selected Letters of Dora Taylor, Lilian Ngoyi and Bessie Head, edited by MJ Daymond
Jacana Media
Non-fiction
Everyday Matters brings together the previously unpublished letters of Lilian Ngoyi, Bessie Head and Dora Taylor, each of whom made vital and perhaps under-appreciated contributions to the southern African struggle.
The book is edited by Margaret Daymond, Professor Emeritus in the English Department at the University of KwaZulu-Natal and the author of Women Writing Africa: The Southern Region and South African Feminisms.



Witch Girl, by Tanvi Bush
Modjaji Books
Fiction
Witch Girl is a pacy crime thriller that juggles the past and the present, with a focus on a unique blend of issues such as witchcraft, Aids activism and religious extremism.
In a Zambia that is experiencing the disintegration of family units as HIV/Aids takes hold, the Blood of Christ Church makes its mark by distributing a film entitled Witch Children, a film about child demonisation, where children feed off their parents. 11-year-old Luse's father and mother are both HIV-positive activists, living healthy, happy lives. But once the family becomes involved with the Blood of Christ Church, everything changes.
Tanvi Bush grew up in Lusaka, Zambia, and studied English and Theatre at Exeter University in the UK. She was the producer of the Oscar-nominated documentary Choka- Get Lost! (2001), which centred around a gang of young HIV/Aids orphans living on the streets of Lusaka. In 2010 she completed an MA in Creative Writing at Bath Spa University and is working on her PhD.
The Thirstland Trek (English translation of Die Dorslandtrek), by Nicol Stassen
Protea Boekhuis
Non-fiction
Nicol Stassen has a bachelor's degree in Languages, a master's degree in Chemical Engineering and a doctorate in History. He is a research fellow at the University of Pretoria. His previous publications are William Chapman: Reminiscenses (2010) and Afrikaners in Angola, 1928-1975 (2011). The Thirstland Trek features photographs never published before.
The Thirstland Trek focuses on the treks that left the Transvaal in the 1870s, and settled at Humpata on the Hufla highlands in the Portuguese colony of Angola.
The Last Road Trip, Gareth Crocker
Penguin
Fiction
The Last Road Trip is Gareth Crocker's fifth novel, coming after Finding Jack, Journey from Darkness, Never Let Go and King.
The Last Road Trip follows the story of four aging friends who embark on a thousand-mile road trip, which takes them from the furthest corner of the Kruger National Park to the blazing stars of Sutherland.


The Dream House, by Craig Higginson
Pan Macmillan
Fiction
Craig Higginson's previous novels include Last Summer and the award-winning The Landscape Painter, and he has written a number of plays, including Dream of the Dog, The Girl in the Yellow Dress, The Jungle Book and Little Foot. He has two new plays due to be published and produced in 2015.
The Dream House is set in the Midlands of KwaZulu-Natal, and written with dark wit, a stark poetic style and extraordinary tenderness.
In one of her last recommendations, Nadine Gordimer said: "The Dream House is an open and frank exploration of human life that resonates beyond race. Looksmart is a welcome new kind of character in the constantly evolving reality of African literature."
The Fetch, by Finuala Dowling
Kwela
Fiction
Poet and creative writing teacher Finuala Dowling is the author of three volumes of poetry, I Flying, which won the Ingrid Jonker Prize, Doo-Wop Girls of the Universe, which was joint winner of the Sanlam Prize for poetry, Notes from the Dementia Ward, which won the Olive Schreiner Prize.
Her first novel was What Poets Need, followed by Flyleaf and Homemaking for the Down-at-heart. The Fetch takes place in the coastal settlement of Slangkop, near Cape Town, an eccentric seaside community where the inhabitants orbit around a mercurial Chas Fawkes, who holds court at his legendary and increasingly more emotionally complex parties.


APRIL
Face to Face with Time: JM Coetzee and the Life of Writing, by David Attwell
Jacana Media (local rights)
Non-fiction
JM Coetzee and the Life of Writing is the result of David Attwell's study of the author's papers housed at the Ransom Centre of the University of Texas at Austin. Attwell describes Coetzee's often-surprising method of writing and development, and provides a behind-the-scenes view of Disgrace, Waiting for the Barbarians and Life & Times of Michael K.
Whereas JC Kannemeyer's 2011 biography (JM Coetzee; A Life in Writing) concentrates on Coetzee's life, Attwell focuses on the relationship between the work and the author, as it emerges from the manuscripts and the published novels.
101 Detectives, by Ivan Vladislavić
Umuzi
Short Stories
The highly anticipated new book from Ivan Vladislavić, after a three-year hiatus, 101 Detectives is a collection of new short stories.
In this new collection, Vladislavić invites readers to do some detective work of their own. Each story can be read as just that – a story – or you can dig a little deeper. Take a closer look, examine the tale from all angles, and consider the clues and patterns concealed within.
Whether mourning a mother's loss or tracing a translator's onstage breakdown, whether skewering extreme marketing techniques or constructing dystopian parallel universes, Vladislavić's pitch-perfect inquisitions will make you question your own language – how it defines you, and how it undoes you. Each story adds richly to the book's overall logic, resonance and coherence, showcasing a writer at the height of his powers of wit and evocation.
The Raft, by Fred Strydom
Umuzi
Fiction
Fred Strydom's debut novel is a unique addition to the growing body of South African speculative fiction.
Set in a world where people have lost their memories, The Raft is the story of Kayle Jenner, who has recurring visions of a mysterious boy he thinks may have been his son. Under the constraints of an oppressive regime, Jenner undertakes an epic voyage to find him.
Strydom studied Film and Media at the University of Cape Town and was a member of the Cape Comedy Collective. He has published short stories and currently works as a radio and television writer and producer in Johannesburg.
Affluenza, by Niq Mhlongo
Kwela
Fiction
Niq Mhlongo returns with a collection of short stories that cover the span of our democracy – the euphoria of 1994, the Aids pandemic, xenophobia, the madness of Marikana and the Zuma presidency. The stories have been published to critical acclaim in France, Germany, Spain, Italy and the USA but remain largely unknown in South Africa.
Affluenza is Mhlongo's take on the madness of the last 20 years.
Mhlongo is the author of three novels – Dog Eat Dog, After Tears and Way Back Home – and his work has been translated into Spanish, Italian, French and German.
Chaka, by Thomas Mofolo
Kwela Classics
Fiction
Chaka by Thomas Mofolo was the first work of literature to focus on the great Zulu leader Shaka. Originally written in Sesotho in 1909 (though only published in 1925), it was an instant hit and quickly became Mofolo's most highly regarded work. It was translated into English in 1931.
Mofolo's Chaka was named one of the 12 best works of African literature of the 20th century by a panel organized by the late academic and writer Ali Mazrui. It has been published in French, German and Afrikaans. A second, updated English translation was commissioned in 1980. This translation is by Daniel P Kunene, Professor Emeritus in the Department of African Languages and Literature at the University of Wisconsin.
The Score, by HJ Golakai
Kwela
Fiction
Sex, drugs and BEE: The Score is the follow-up to HJ Golakai's internationally acclaimed The Lazarus Effect.
The novel tells the story of investigative reporter Voinjama Johnson, aka Vee, who has been banished to Oudtshoorn, with her ever-faithful sidekick Chloe. But they are barely checked into their lodge when the first body is discovered …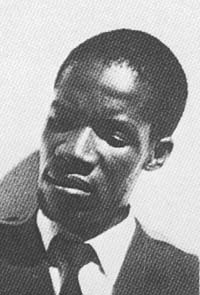 Selby Mvusi: To fly with the north bird south, by Elza Miles
Unisa Press
Non-fiction
Selby Mvusi: To fly with the north bird south focuses on the life and work of Selby Mvusi; an inimitable painter, sculptor, printmaker, poet and academic. Mvusi, a visionary ahead of his time, was little known in South Africa and spent much of his short life on foreign shores.
The author is Elza Miles, a renowned art historian, who weaves this unique story with understanding, intelligence and a distinctively delicate touch.
Mvusi's lecture notes are included on the accompanying CD.
Miles was awarded the Recht Malan Prize and the Old Mutual Award for her monograph on Ernest Mancoba, Lifeline out of Africa (Human & Rousseau, 1994).
Unnatural Relations, by Casey B Dolan
Kwela
Fiction
Casey B Dolan is an award-winning actress, TV presenter, radio personality and voiceover artist. She is the author of an autobiography, An Appetite for Peas: On Fame, Blame and Whatsisname, and a novel, When the Bough Breaks. Paige Nick says Dolan "may just be the South African Jodi Picoult".
Unnatural Relations is the story of a dark relationship between a forensic psychiatrist and her patient, which ends in murder …


MAY
Birthmark: A Hologram, by Stephen Clingman
Jacana Media
Non-fiction (Memoir)
When Stephen Clingman was two years old, he underwent an operation to remove a birthmark under his right eye. But the operation went wrong, the birthmark returned, in a somewhat altered form, and his vision was affected too. In Birthmark, these physical traits become a motif of memory, as Clingman considers how the markings of birth can alter the mind – especially in a South African context.
Ivan Vladislavić calls Birthmark "a profound reflection on vision and identity", and a "thoughtful, unconventional memoir that will change the reader's perspective too".
Clingman was born in South Africa, and studied at Wits and Oxford. He is Professor of English and Director of the Interdisciplinary Studies Institute at the University of Massachusetts, where he has taught since 1989.

Green Lion, by Henrietta Rose-Innes
Umuzi
Fiction
Green Lion is the much anticipated third novel from Henrietta Rose-Innes, after Shark's Egg, The Rock Alphabet and Nineveh.
Rose-Innes said of her new book: "The book is also an exploration of human relationships with the natural world, even more explicitly so than Nineveh. At the heart of the book is the figure of a black-maned lion, one of vanished sub-species that used to be common in the Cape. It's a book about extinctions, and loss, and the impossibiity of bringing things back from oblivion; and also about the mythic importance of animals in human lives."
Green Lion will be launched at the Franschhoek Literary Festival in May.
On the Postcolony, by Achille Mbembe
Wits University Press
Non-fiction
First published in 2001, Achille Mbembe's landmark book, On the Postcolony continues to renew our understanding of power and subjectivity in Africa. This edition has been updated with a new preface by the author.
In a series of provocative essays, Mbembe contests diehard Africanist and nativist perspectives as well as some of the key assumptions of postcolonial theory.



Missing, by John Kani
Wits University Press
Fiction (Drama)
Playscript of the well-known actor and playwright's latest play. It follows his very successful script – Nothing but the Truth (Wits University Press).
Missing tells the story of an exiled comrade who returns to South Africa with his Swedish wife and engaged daughter. Expecting to take up an illustrious new career in the newly democratic government, he finds an unexpected rival in one of his closest ex-comrades. The play raises several important issues faced by those who went into exile and then came home to take up a new life in a democratic South Africa.
Jimfish, by Christopher Hope
Penguin Books
Fiction
Christopher Hope is the author of 10 novels and one collection of short stories, including Kruger's Alp, which won the Whitbread Prize for Fiction; Serenity House, which was shortlisted for the 1992 Booker Prize; and My Mother's Lovers, published by Atlantic Books in 2006 to great acclaim. He is also a poet, a playwright and author of the celebrated memoir White Boy Running (1988).
Jimfish is set in the 1980s, when a small man is pulled up out of the Indian Ocean in Port Pallid, claiming to have been kidnapped as a baby. The police can't decide what race to allocate him, and decide to hold off their decision until he is 18. So begins the odyssey of Jimfish, a South African Everyman, who defies the usual classification of race that defines the rainbow nation.


Power Play, by Mike Nicol
Umuzi
Fiction
Power Play is the latest novel from internationally acclaimed crime writer Mike Nicol, author of The Revenge Trilogy and Of Cops & Robbers.
Nicol's new book involves high-profile Chinese businessmen, Cape Town ganglords, the lucrative business of abalone poaching, and Krista Bishop, who runs a security agency, for women only.
Power Play will be published in Afrikaans as Woes.
Eugene de Kock: Assassin of the State, by Anemari Jansen
Tafelberg
Non-fiction
Eugene de Kock: Assassin of the State is the first comprehensive investigation into the life of former operative Eugene de Kock. It includes innumerable hours of in-depth conversations with De Kock in prison, and is based on his diaries, prison writings and psychological reports. The author is Anemari Jansen, whose novel Glipstroom was published last year. She was unexpectedly introduced to De Kock in 2011 at Pretoria Central, and was immediately fascinated by "the man with the soft voice and well-groomed hands", well aware that those were the very hands that had murdered several people. Jansen wanted to know how this intelligent, well-read individual could be the "monster" from the Vlakplaas death squad, the man the media dubbed Prime Evil. The book was written with De Kock's full cooperation and approval.
The book will be available in Afrikaans, as Eugene de Kock: Sluipmoordenaar van die staat, from March.
Taking to the Witness Stand, by Jestina Mukoko
KMM Review Publishing
Non-fiction
Jestina Mukoko is a former Zimbabwean broadcast journalist turned a human rights activist, who was incarcerated in 2008 and "disappeared" by the Zimbabwe government.
Told through flashbacks intertwined with information related to her childhood, her family and her work at the Zimbabwe Peace Project, Mukoko's recollections give a birds-eye view of the social, economic and political situation during one of the most turbulent and repressive times in Zimbabwe's history.

It Might Get Loud, by Ingrid Winterbach
Human & Rousseau
Fiction
It Might Get Loud is the English translation of Die aanspraak van lewende wesens, which won the WA Hofmeyr Prize, Hertzog Prize for prose, NB-Uitgewers Groot Romankompetisie, M-Net Prize, the Hertzog Prize and the University of Johannesburg Prize.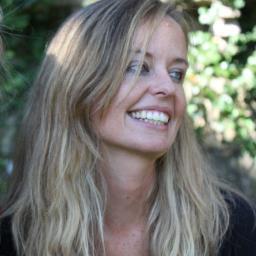 Best White and Other Anxious Delusions, by Rebecca Davis
Pan Macmillan
Non-fiction
"But the pesky thing about history is that you can't just take it off and hang it up, like a coat. In a generation's time, maybe being a Best White will seem as outdated and irrelevant a performance as someone who arrives at work on rollerblades. Till then, you'll find us checking our privilege. And then checking to make sure everyone's noticed." – From Best White and Other Anxious Delusions
Rebecca Davis is described by ZA NEWS as "one of the funniest women writing in South Africa today", and in Best White she offers advice on life's tricky issues; discusses the perils of being a "Best White"; laments the fact that society does not have a universally adopted form of greeting, such as the high-five; explores the intricacies of social media and Internet dating; considers the future of reading; and tackles a range of controversial topics in between.

This One Time, by Alex van Tonder
Pan Macmillan
Fiction
"Alex van Tonder has a straight razor on the pulse of pop culture. Scathing, witty and incisive." – Lauren Beukes
Van Tonder lives and works in Cape Town, and is known for her satirical experiments in blogging, including My Branded Life and Cape Town Girl. This One Time is her debut novel.
Click here for more

JUNE
Durban December, by Sifiso Mzobe
Kwela
Fiction
Durban December is the follow up Sifiso Mzobe's critically acclaimed debut Young Blood, which won the South African Literary Award (SALA) for a first-time author, the Herman Charles Bosman Prize for English Literature, the Sunday Times Fiction Prize, as well as the Wole Soyinka Prize for African Literature.
Durban December opens with a homeless man discovering a body on a train line in Umlazi, an event which ruins seasoned police officer Jabu's evening. But when it turns out to be two bodies, one of them still alive, the case becomes more than even he can handle.
Capitalist Crusader: Fighting poverty through economic growth, by Herman Mashaba, with Isabella Morris
South Africa's economic trajectory is in trouble – in Capitalist Crusader Herman Mashaba suggests concrete macroeconomic solutions to SA's poverty crisis.
Capitalist Crusader follows on from the bestselling Black Like You, combining biography, politics and business with a view to changing South Africa's fortunes.
"When I had to give up my university studies 34 years ago I was so angry that I wanted to leave South Africa, get military training and an AK47, and come back to kill evil white people … I'm just as angry now as I feel my economic freedom is under threat, but I'm staying to fight for what I believe in" – Mashaba.

Chants of Freedom: Poems Written in Exile, by Mathews Phosa
Chants of Freedom is Mathews Phosa's first English poetry anthology (he published the Afrikaans volume Deur die oog van 'n naald in 1999). Mostly written while in exile as the commander of an MK unit in Maputo, Mozambique, Phosa's poems addresse themes such as oppression, violence, death and hatred, and recalls the atrocities and tragedies of the migrant-labour system, the murder of innocent children, the detentions without trial, the bannings and the state-sanctioned executions that characterised the apartheid era.
The publication of Chants of Freedom will coincide with the 60-year anniversary of the Freedom Charter.
MORE HIGHLIGHTS
The animated book cover for Sarah Lotz's new thriller, Day Four, was recently revealed (see it here). The book is due to be released in the United Kingdom by Hodder & Stoughton in May 2015, and in South African in late June/early July.
The new Short Sharp Stories anthology, Incredible Journey, should be out mid-year.
Kwela will be publishing a new novel from Zakes Mda in August, entitled Little Suns.
Cold Case Confession: Unravelling the Betty Ketani Murder, by Alex Eliseev, will be out in August.
The debut collection of poetry by UK-based Eliza Kentridge (sister of the more famous William) called Sign Poems and a third collection of poems by award-winning writer and journalist Arja Salafranca, called Beyond Touch, will be published by Modjaji Books.