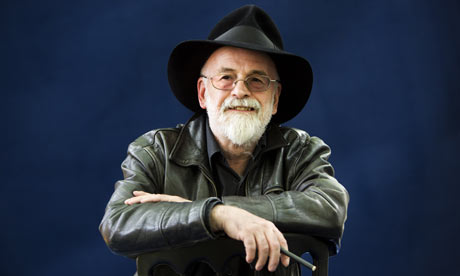 The English press has reported that English fantasy author Terry Pratchett has died, aged 66.
Pratchett had been battling Alzheimer's disease.
Larry Finlay, MD of Transworld Publishers, told The Telegraph: "Terry faced his Alzheimer's disease (an 'embuggerance', as he called it) publicly and bravely. Over the last few years, it was his writing that sustained him. His legacy will endure for decades to come."
Pratchett is best known for the Discworld series, which began in 1983 with The Colour of Magic and now contains around 40 books. He was incredibly prolific, writing about two books a year, and sold over 70 million copies during his lifetime, in 37 languages.
Tributes are pouring in for the much-loved author on Twitter:
Image courtesy of The Guardian
Book details