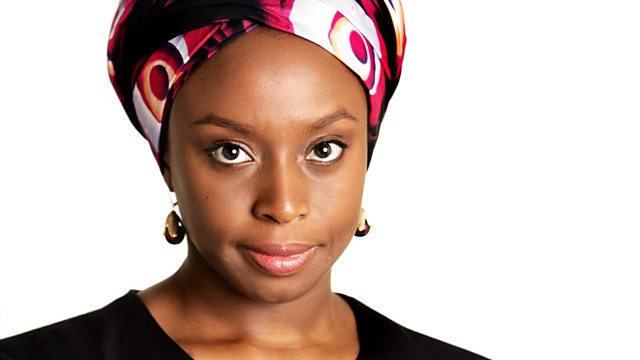 Chimamanda Ngozi Adichie has spoken out about her article on depression, which was prematurely published by The Guardian in early February.
In an extensive and revealing interview with Olisa, Adichie says: "I felt violated. It felt like a horrible violation."
Adichie takes strong exception to The Guardian's choice of words, particularly the phrase "struggling with depression".
"I would never have agreed to that caption," she says. "I do not think of the article as being about my 'struggle' with depression, but about my journey to accepting something I have had since I was born, and my choosing to 'come out' about it."
She adds: "I was angry with The Guardian."
The piece in question was published by The Guardian on Saturday, 2 February, and then removed on Sunday. At first, The Guardian displayed a message that stated that the story had been "launched in error, without the permission of the author following a technical error" and the site "apologised unreservedly" to Adichie. Later, the page changed to show a more generic message: "Sorry – the page you are looking for has been removed".
A few days later, in its corrections and clarifications section, The Guardian published a longer apology, again apologising "unreservedly" and adding that "new training procedures" were in place "to ensure that such errors do not happen again".
"There is something predatory about Big Journalism," Adichie adds. "Big Journalism doesn't care about the humanity of it subjects."
Read the article:
I was certainly the author. I have actually always been quite open about having depression. By depression, I don't mean being sad. I mean a health condition that comes from time to time and has different symptoms and is very debilitating. I've mentioned it publicly in the past, but I have always wanted to write about it. I was meeting many people who I could tell were also depressive, and I was noticing how hush-hush it all was, how there was often a veil of silence over it, and I think the terrible consequence of silence is shame.

Depression is difficult. It is difficult to experience, difficult to write about, difficult to be open about. But I wanted to do it. For myself, in a way, because it forced me to tell myself my own story, which can be helpful. But also for other possible sufferers, especially fellow Africans, because there is something very powerful about knowing that you are not alone, and that what happens to you also happens to other people.

Depression is something I have recognized since I was a child. It is something I have accepted. It is something I will have to find ways to manage for the rest of my life. Many creative people have depression. I wonder if I would be so drawn to storytelling if I were not also a person who suffers from depression.

But I am very interested in de-mystifying it. Young creative people, especially on our continent, have enough to deal with without thinking – as I did for so long – that something is fundamentally wrong with feeling this strange thing from time to time. Our African societies are not very knowledgeable or open or supportive about depression. People who don't have depression have a lot of difficulty understanding it, but people who have it are also often befuddled by it.

I wanted to make sure I was emotionally ready to write the piece. I don't usually write about myself and certainly not very personally. I wanted it to be honest and true. The only way to write about a subject like that is to be honest.
Book details
Image courtesy of BBC