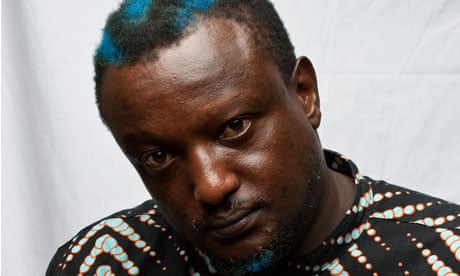 Binyavanga Wainaina has responded to the xenophobic violence in South Africa, in which seven people have lost their lives, with a series of touching tweets describing his fond memories of Mzansi in the heady political days of the 1990s.
Would most never have become a writer if I had not learned to be an African by black South Africans. Would b a spoiled Kenyan in marketing.

— Binyavanga Wainaina (@BinyavangaW) April 19, 2015
"I became an African in South Africa," the Kenyan writer says. "They taught me to understand the possibilities of engaged political action. I was adopted by many."
He continues: "I was made at home in Umtata, Motherwell, Soweto, Mdantanse, and more. Loved township living."
Wainaina was born in Nakuru, Kenya, in 1971, and studied commerce at the University of Transkei in South Africa from 1991. He moved to Cape Town in 1996, where he worked as a travel and food writer and professional cook. He completed an MPhil in Creative Writing at the University of East Anglia in 2010.
He came out as gay in a "lost chapter" of his memoir, One Day I Will Write About This Place, in January last year, and shortly afterwards was named one of Time magazine's 100 Most Influential People.
"So many black South Africans opened doors 4 me, and I was completely stranded and afraid. Never asked for anything in return. For years.
"I have felt alone, really alone, many times. I never felt alone in a black university in South Africa.
"To this day, there is a Xhosa in my heart somewhere deep."
Read a timeline of Wainaina's tweets:
Book details
Image: The Guardian