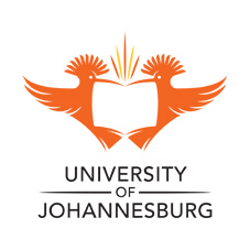 Alert! The shortlists for the two 2014/2015 University of Johannesburg Prizes (English) have been announced.
The prizes – comprising a main prize and a debut prize – are awarded to "the writer of the best original creative South African work (fiction or non-fiction) in English published in the previous calendar year".
The winners of the main and debut prizes receive R75 000 and R30 000, respectively. Last year's winners were Lauren Beukes and Dominique Botha.
More coverage to come from Books LIVE tomorrow; for now, here are the shortlists:
Main Prize shortlist:
Debut Prize shortlist:
---
Press release from the University of Johannesburg
Some exciting names are on the 2014 shortlist for the UJ Prizes for South African Writing in English. The shortlist has been compiled from approximately 70 submitted works.

The prize winners will be announced next month and the prizes will be presented at a gala ceremony later in the year.

BACKGROUND INFORMATION

In 2006, the University of Johannesburg instituted two prizes:

The UJ Prize for the best creative work in English; and

The UJ Prize for the best creative debut work in English.

The value of the prizes is:

The UJ Prize: R75 000

The UJ Debut Prize: R30 000

Requirements:

The UJ Prize is awarded to the writer of the best original creative South African work in English published in the previous calendar year. The UJ Debut Prize is awarded to the writer of the best original creative debut South African work published in the previous calendar year.

The selection panel

The selection panel comprises the following seven members: Four members of the Department of English, UJ; Two academics from other universities; One member from the media industry or publishing.

For the adjudication of the 2014 prizes the panel was as follows: Four members from the Department of English at the University of Johannesburg: Craig MacKenzie, Karen Scherzinger, Ronit Frenkel, Sikhumbuzo Mngadi; One member of media industry or writer: Michael Titlestad (Wits);Two academics from other institutions: Etienne Terblanche (NWU), Chris Ouma (UCT).

Genre

We decided not to link the prizes to a specific genre. This may make the evaluation more difficult in the sense that, for example, a volume of poetry, a novel and a biographical work must be measured against one another, but the idea was to open the prize to as many forms of creative writing as possible.

Ends
Book details