Chris van Wyk on how to listen:
I always tell writers who want advice to listen. Listen if you are in a taxi; listen to the way people speak, not just to what they say. And reproduce that.
Miriam Tlali on the difficulties of writing in South Africa:
You have to remove all the problems that prevent people from sitting down, reading the books, appreciating them and developing their own writing.

Source: Writing South Africa: Literature, Apartheid, and Democracy, 1970-1995
Es'kia Mphahlele on imagination:
It was never a problem. In fact, I always had to rein it in. Reining it in is always an act of art. To create art you need to put your imagination together so that it does not run wild when shaping your work.
Nadine Gordimer on creation:
The tension between inside and outside – it is out of that that the work comes.
Lewis Nkosi on improving his craft:
I don't learn very much from critics writing about my work. How I learn from criticism and how I apply it to my work is when I read about the kinds of writing that I am interested in, the people who are impressive to me, and then their weaknesses are sometimes pinpointed. And then I say to myself, 'Ah, Lewis, you too must try and avoid those pitfalls'.
Sindiwe Magona on autobiography:
It's within writing that you are forced to unlock doors that you have closed, to unveil yourself to yourself, to examine things you skim through and gloss over because, as you put them down, they ring a false note.
JM Coetzee on ambition:
One isn't, in writing, transforming the world into the world as it should be. That would be too much of a task if one undertook it every time. No, I think that grasping the world as it is, putting it within a certain frame, taming it to a certain extent, that is quite enough of an ambition.
Niq Mhlongo shares his best piece of advice for young writers:
Write as provocatively and as fearlessly as you can. Read more widely.
Antjie Krog on facing a white page:
For poetry the process has to be as tentative as possible, has to avoid any notion of permanence or importance. I write with a pencil, lightly, without really moving, as if it is merely an extension of my skin.
Zakes Mda on inspiration:
Waiting for inspiration? You will wait forever. Write and write and write again. Inspiration will find you on the way.
Achmat Dangor on being a South African writer:
And I think right now, as a writer, I don't have any duty to support or criticise anyone. The only duty I have is to be imaginative.
Wilbur Smith on finding ideas:
Every good idea breeds another good idea.
Elinor Sisulu on discipline:
I have found that the discipline required to write is the same for all genres; regularly engaging in some kind of writing exercise, even writing letters, is important.
Imraan Coovadia on the best material:
Families are our point of entrance into society. They provide a lot of our starting capital as writers.
André Brink shares his best piece of writing advice:
To believe utterly in the story you have to tell.
Zoë Wicomb on the importance of a routine:
To settle on a suitable routine, a time to write, and to consider the routine sacrosanct. If only I followed my own advice throughout …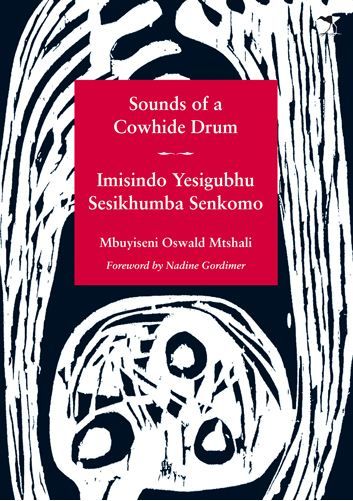 Mbuyiseni Oswald Mtshali on the value of poetry:
For me coming from this environment and the repressive conditions under which I grew up, poetry was a gateway to 'success'. It provided a way out of morass of misery under a very ruthless system that was designed to destroy all those who opposed it.
Mongane Wally Serote on being a writer:
There are phases that a writer moves through. Writers are the most unfortunate artists because they grow through speaking loudly in public and everybody remembers what they say.

Source: Writing South Africa: Literature, Apartheid, and Democracy, 1970-1995
Rian Malan on the violence of creation:
You have to open the door to creation. The problem is the door only opens once you have bashed your bloodied head against it over and over again.
Book details