This is Part 3 in our How to be a Writer series.
Read Parts 1 and 2:
Books LIVE chatted to Nozizwe Cynthia Jele to find out when she started writing, why she writes, and how she writes.
See what she had to say:


At what age did you know you wanted to be a writer? And what did that realisation mean to you?
Nozizwe Cynthia JeleI discovered writing by chance much later in life, sadly not at four. This was during my years of gallivanting. I ended up taking a part-time job at a bookstore. I read plenty then, I remember new books arrived every Tuesday. I also met many authors through launches at our bookstore. Somehow I managed to convince myself that I could also write. So I wrote, and realised I actually enjoyed it.
Can you remember the first story you wrote? What was it for, and how old were you?
Yes, it was a story about a nanny who had the misfortune of neglecting the children she was meant to look after and ended up in a US jail for a few days. It was based on an incident that happened to a friend. I tried to imagine what she must have felt in that situation and also the circumstances that led her to the US. I worked on that story for months!
Did you consciously model your writing on authors you admire?
Not necessarily the authors, but by the books I'm reading at that particular time, for example, Happiness is Four Letter Word came from reading "chick-lit". I'm now writing a slightly somber book about HIV and death – my current reading list is made up of books touching on similar subjects. It's a style thing too, I'm always curious to see how others tackle certain issues.
Do you follow any strict writing rules?
I used to write every day, and that was good – I wrote and finished a book. Now I write whenever I can, which of course means I hardly write. But I'm working on correcting this.
What tools do you use to write? (Computer, pen and paper, special brand of pencil?)
Laptop and iPad mostly. Serviettes often come in handy. Ideas strike at any time.
Do you have a special writing room, or do you work anywhere and everywhere?
I work anywhere and everywhere. I always have my laptop, it's like I'm married to it.
How did you go about getting your first piece of work published? (Not your first book, but your first short piece of writing.)
I published my first short story on a local college/university literary magazine. I submitted it and they published it. The same story was also published in an online literary magazine – but I can't remember what it was called.
When did you decide to take the big step to write a full-length novel?
I started Happiness is a Four Letter Word around 2006, and wrote on and off until I sent it to Kwela Books in mid-2009 when I felt it was respectable enough.
What practical tips do you have for writers hoping to publish their first book?
Read as much as you can and write every day. Really, I know every writer says this but it is true. You learn so much from reading other people's work.
Maintain some truth in your writing.
Get someone to read your manuscript before sending it off for publication, ideally someone who generally read books and whom you trust to give honest and constructive feedback.
If you plan to go with big publishers, do your homework – know who is out there and the type of books they publish. In my view we are fortunate in South Africa in that writers are able to approach publishers directly without going through literary agents.
Join the Books LIVE community. Thank me later.
What unique challenges do you think a young South African writer faces?
Marketing your work after publication, books don't sell themselves. As a young writer chances are nobody knows you yet, it's up to you to create the awareness about your book.
If you could give a young writer one piece of advice, what would it be?
Don't do it, unless you're uncomfortable not doing it. Ask for help if you get stuck.
* * * * * * * *

Legendary actress and Aids activist Hlubi Mboya kicked off the first of the Long Story Short series of public readings with her performance of Jele's short story "Tender" recently.
Watch the video: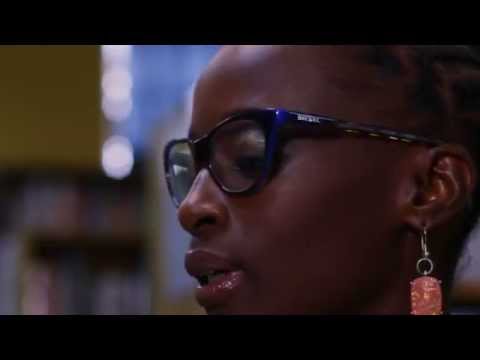 * * * * * * * *
Related links:
Book details