Books LIVE's Erin Devenish recently met with Alex van Tonder to speak about her debut novel This One Time, which deals with the way stories and social media impact reality.
Read the interview:
*****
I found out about more about the author's own social media engagement: what makes her happy, what makes her rant on Twitter, and which emoji best suits her personality. During the conversation, I also discovered a little bit more about how stories and media interact with her work as both author and fashion copywriter.
This casual conversation about media was the follow up to a more in-depth interview about the writing process and inspiration for her debut novel. Part one of the interview is available here:
*****
What is your favourite, funny hashtag on Twitter?
A very funny one at the moment is #SlayingTheseHoes, you'll see a girl who has taken a photo of her paper work, and she's obviously a lawyer or something. And she's like "Slaying these hoes!" about getting her work done. It's funny.
What song is stuck in your head right now?
It's Taylor Swift and Kendrick Lamar's "Bad Blood Remix"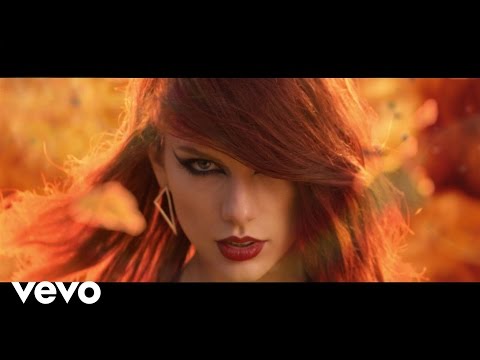 The last thing you Facebook or Twitter ranted about?
Vimeo! Vimeo does not load, and it has never loaded since the beginning of time. I think someone built Vimeo like 10 years ago, and then they just never did another stitch of work on it. It still exists, you can put videos on it, but it doesn't work.
The next thing on your reading pile?
The next thing on my reading pile is Girl on the Train by Paula Hawkins. I can't wait.
Mine too! Did you catch her when she was at The Book Lounge?
I didn't catch her, because I was in Joburg on my book tour. But I did sign a book for her. I don't know if she'll know who I am. Mervyn organised it from The Book Lounge for her. I'm assuming she asked for it, but that is unconfirmed. So she might just get a signed copy of my novel not knowing who I am. I'm going to go with the idea that she asked for it.
Do you have an annoying word that you use too often or a habit, that even when you think about it you can't stop?
Sheesh, there are like millions. I say "like" all the time, I say "actually" all the time, I say "basically" all the time. I'm 32 years old and speak like a 14-year-old.
I love exercising and being healthy, and I rub it in my friends' faces all the time without trying to at all. It annoys the crap out of everyone.
We'll stop with that for now.
Do you have a secret Pinterest board that you'll never tell anyone about?
I do have a secret one, but I have very many public uncool ones. My Pinterest is super uncool, but I do have a few that are secret that are actually very cool. The thing with Pinterest is that if you make everything public, people can see all your cool ideas and your cool references. It's is your competitive advantage, you don't want to give that away. You can find my books though, and all the nice blazers that I like.
Who is your favourite author?
That is such a terrible, terrible question. I mean who is your favourite author?
I say Jane Austen, because she is a legend.
Really? I don't know, every time it comes out of my mouth I feel so bad. It's like naming your favourite child. And then you're scared, if you name your favourite author or your favourite child, the others are going to get psychological damage and they're going to bring out a really bad book and it's all going to be your fault.
I don't know who my favourite author is. It could be so many, like Margaret Atwood, Stephen King, Terry Pratchett, Bret Easton Ellis, Jennifer Egan. Gillian Flynn is a recent favourite.

But you know, it's not just authors who inspire me. Storytelling happens across so many different things in life now. Martin Scorcese, Nic Pizzolatto, who writes True Detective, and David Simon and Ed Burns who did The Wire, I think they are amazing writers and their work is very inspiring. I'm inspired by Lady Gaga. I think she tells incredible stories through a whole bunch of different things: videos, music, writing, Instagram. Katy Perry is also another amazing storyteller.
I know you think I'm some shallow pop-artist person, but the thing is if you go and research that stuff, they are actually amazing storytellers. So I can't say there is one favourite inspiration for me; there are so many.
What about visual arts?
Again, there are just so, so many. But I think someone who had a very early influence on me – and I know this is a standard immature, art school answer, but I'm going to give it anyway – is the photographer Cindy Sherman. She used to play with perceptions of women, and cast herself in her own photographs. In a way she invented the professional selfie. She made a career and an art out of selfieing, before we even had a word for it. But actually, Van Gogh did that, let's get real. In fact, selfies have been around since the dawn of time.
What is your favourite, or most well-used, Whatsapp emoji?
I'll get my phone out, let's have a look … I think it's the crying with laughter face. That's pretty telling.
Book details