Earlier this year the Central University of Technology (CUT), Free State, honoured Professor Zakes Mda, one of South Africa's greatest writers, with an Honorary Doctor of Technology Degree in Language Practice for his contribution to language practice in areas of contemporary literature and creative writing.
"It would be of great value to bestow an honorary doctorate on such an exemplary figure who has contributed much to South African society, as is evident from his CV. He serves as a living example to the students and staff of CUT as to what can be achieved if one dreams to be successful despite your circumstances," Henk de Jager said.

Novelist, poet, painter, playwright, academic. These are but some of the words one could use to refer to Mda, who in his Twitter profile chooses to describe himself as a "professional dabbler". He has written 28 novels, with his 29th – Malangana ("Little Suns") – forthcoming from Umuzi later this year, and his work has been translated into 21 languages. An anthology of four of his plays, titled The Plays of Zakes Mda, was translated into nine of the official languages of South Africa, enlarging his readership even more.
Speaking at the graduation ceremony in Bloemfontein, Mda said:
What you have done is to defy popular wisdom as first enunciated by Jesus in Mark 6:4, and I quote: 'A prophet is not without honour except in his hometown and among his own relatives and in his own home.' Of course, I am not so conceited as to view myself as any kind of prophet, I am merely acknowledging and appreciating the fact that this university has become home since the last time I was fêted here two years ago, and established lasting friendships … the city of Bloemfontein is my own neighbourhood.
Mda continued to describe his special relationship with the city, expressing extreme gratitude for the recognition given to him by institution of CUT's calibre. He addressed the staggering amount of fake degrees doing the rounds in South Africa, congratulating CUT on not being partisan to it. He explained why it is such a pity when someone to fakes a degree, especially when they are intellectually and financially capable to obtain it.
"This is South Africa's major disease: instant gratification. Or let me say, it is one of the two major diseases, the other one being conspicuous consumption. We must not only have the fruit, we must be seen to posses it. These diseases go together, they are twins," Mda said.
He referred to his friend Nadine Gordimer, who passed away last year, and remembers meeting her years ago. After the meeting she offered to give him a ride home, and he was taken aback to find that she drove what people from his neck of the woods refer to as a skorro skorro. A Nobel Prize laureate, married to a millionaire, who was not driving a fancy car – can you imagine? This stunned the author because, in South Africa, "We are the branded society". He then gave a poignant lecture on why this is such a travesty, explaining why foreigners – who practice delayed gratification – are so successful in South Africa.
Watch the video to hear what the celebrated author had to say (his speech starts at 6:10):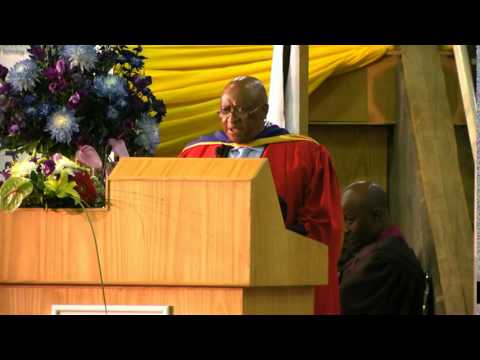 Book details

Image courtesy of CUT